Si Vous avez au moins la moindre des questions sur aucun des médicaments, Vous serez en mesure de poser les nous sur le site ou sur la page Facebook acheter doxycycline sans ordonnance Et en achetant des médicaments, Vous recevrez la livraison à la même adresse, qui choisissent eux-mêmes et que vous spécifiez lors de l'achat.

01.12.2011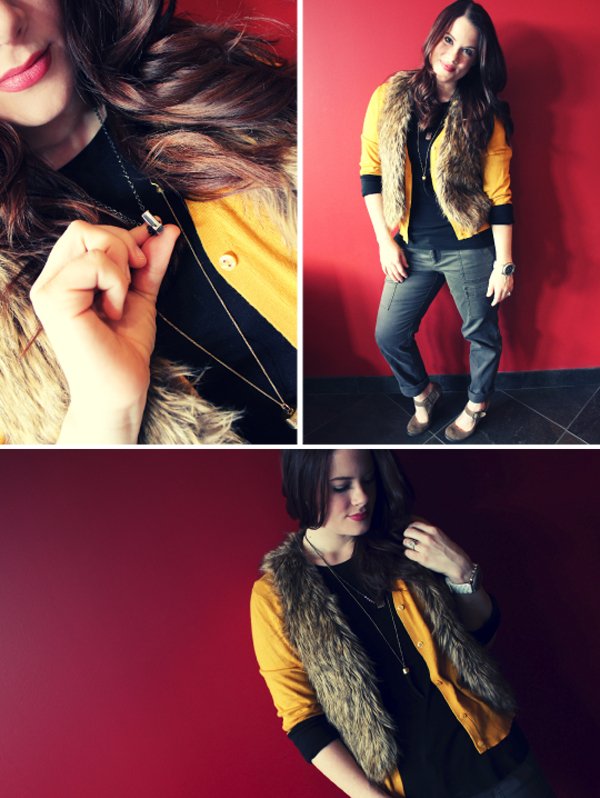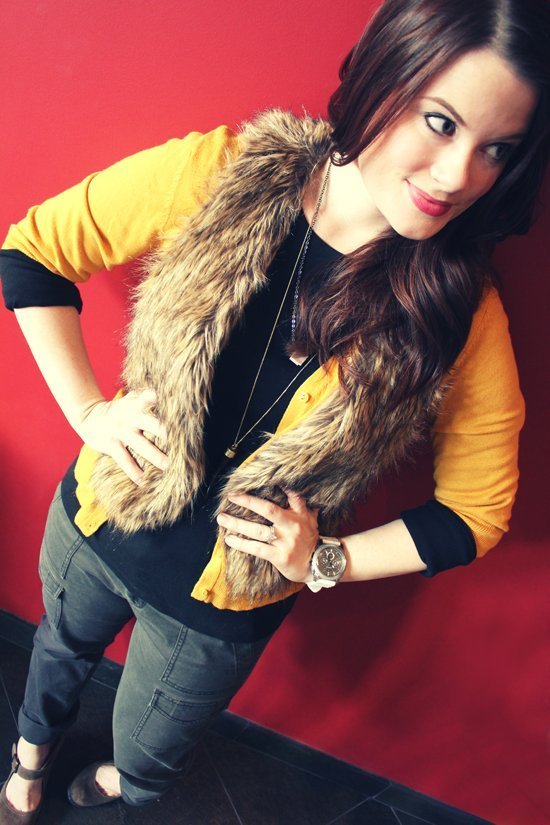 Faux Fur Vest: Old Navy | Black Long Sleeve T: Gap | Mustard Cardi: Target
Gray Cargos: LOFT | Suede Mary Jane's: MIA Coyote | Horn Necklace: Shock Boutique
Men's Watch: Fossil | "L" Letterpress Necklace: Gift from my Sweet Brother & Sis-in-Law

Its Wednesday people. Not a particularly remarkable day in my life, but a good one nonetheless. Its still super cold, so I am getting as much wear out of what husband refers to as my "dead animal" as possible. I love this vest-and I'm really surprised how much I've worn it. I thought it would just be a silly piece I would reach for occasionally, but I find myself throwing it over everything. Definitely one of my fave fall purchases.
Speaking of purchases, I did quite a bit of shopping over the past couple of months, so I'm putting myself on a shopping diet of sorts. But that doesn't mean I have to stop looking does it? Here are some treats inspired by the colors in my photos today. Enjoy!
Disclaimer: Please don't wear all of these things together. Unless you want to look like Ronald McDonald. I'm just sayin.
XO
-L

Lauren
|

2 Comments
|
tagged

Retail Therapy,

Style File
in

Fashion,

Shopping