3 Things: Current Obsessions
12.29.2010
Lauren in Home, My Favorite Things, Retail Therapy, Shopping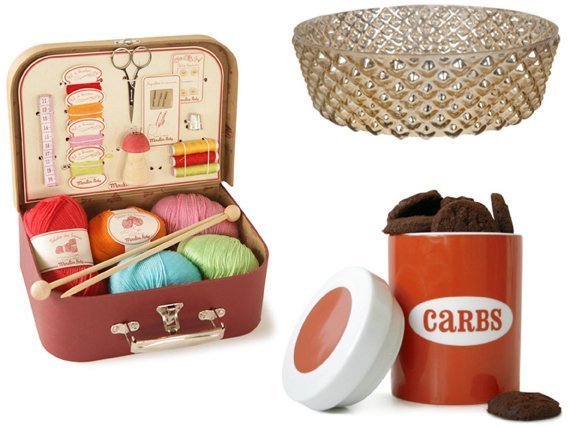 Yes, I know that Christmas is over, and after all the shopping and gift giving, I am definitely on a shopping diet for a bit. But that doesn't mean I'm going to stop making lists, right?
Here are 3 things I am loving right now. How cute cute cute is the carbs cookie jar from Jonathan Adler? It cracks me up. Carbs are my favorite food group- so I definitely need one. Also loving the Suitcase Sewing and Knitting Kit from Kate's Paperie. This would definitely inspire me to get some stitching projects going. Also need to pick up one of these Gold Pineapple Bowls from Jayson Home and Garden. It would make the perfect hostess gift.

BTW, I am planning on actually getting out of my yoga pants today, so I'll have an OOTD tomorrow.
My parents are coming in town today and I cannot wait!!

XO
-L
Article originally appeared on Olive & Bleu: A Texas Girl's Guide to Lovely Things (http://www.oliveandbleu.com/).
See website for complete article licensing information.