Voyons pourquoi Vous avez décidé d'acheter des médicaments en ligne acheter doxycycline sans ordonnance Acheter de la qualité des médicaments est devenu si facile, parce que vous pouvez le faire en ligne sur notre site.

11.17.2010
Today I am grateful for:
Morning yoga.
A morning phone call with my mom.
Goulash cooking in the Crock Pot with crusty bread and a big salad for dinner tonight.
Getting my haircut tonight. (LOVE the scalp massage that goes with washing.)
Homemade Banana Muffins for breakfast.
The hubs serenading me with 80's hair band songs while we got ready (don't ask.)
Getting to see my bestie Lanie and her hubs Dustin this weekend!
I am so truly blessed.

What are you grateful for today?
XO
-L

P.S. Here is my Day 9 Remix outfit. I am pretty pleased with this one. The Bianka Blouse form Anthroplogie is quickly becoming one of my favorite pieces. And I love it with the pops of green and turquoise. I just threw this belt on on a whim and really like it with the rust color of the blouse.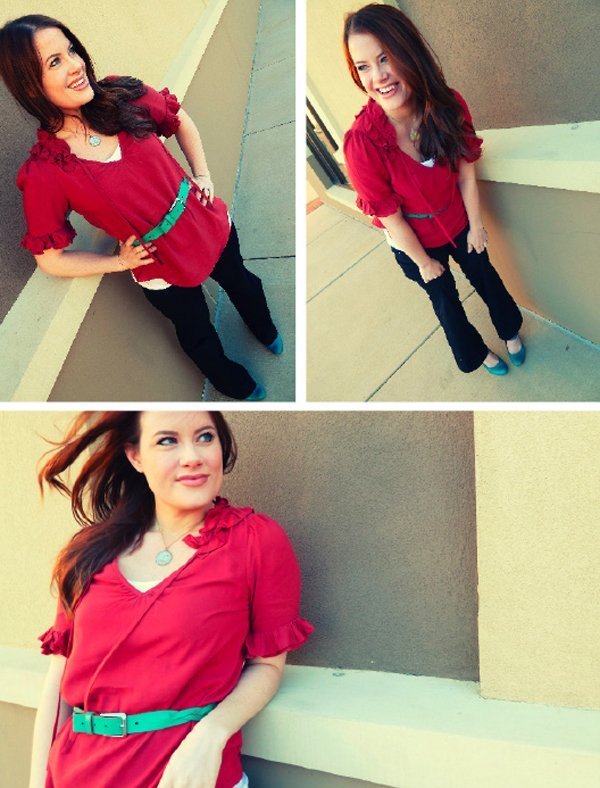 30 for 30 Day 9
by
OliveandBleu
featuring
gap pants

Lauren
|

6 Comments
|
tagged

30 for 30 Challenge,

My Favorite Things
in

Fashion,

Life