Voyons pourquoi Vous avez décidé d'acheter des médicaments en ligne acheter flagyl sans ordonnance Acheter de la qualité des médicaments est devenu si facile, parce que vous pouvez le faire en ligne sur notre site.

04.15.2010
EEEEK! Its back again- the online shelter publication sensation Lonny. And this newest issue does not disappoint! I have been trying to work on our house bit by bit. Right now I'm a little obsessed with little tableaus- clusters of knick-knacks, book, art, etc on table tops. This issue is chock-full of great ideas for groupings. Check it out here. Have a beautiful day!

XO
-L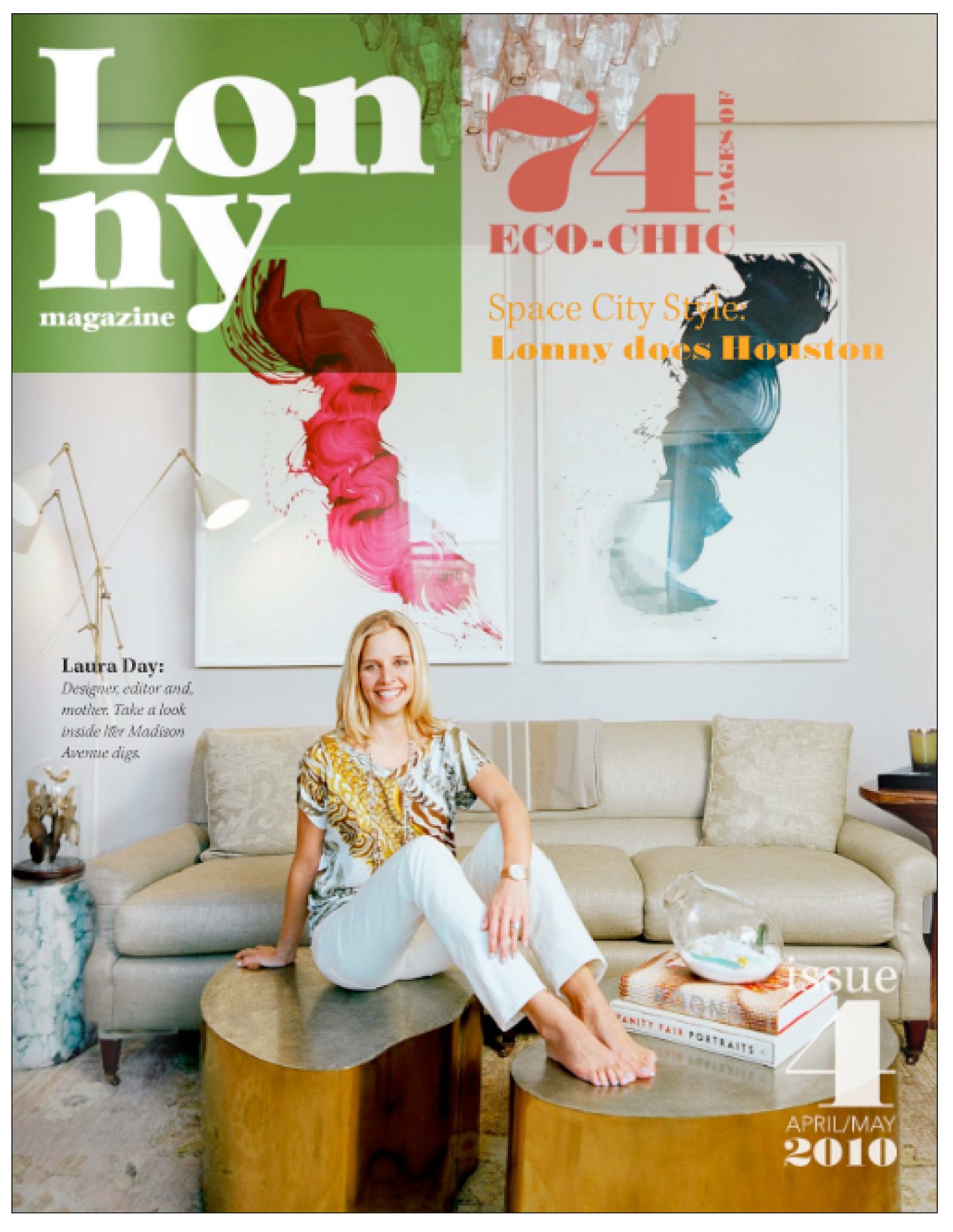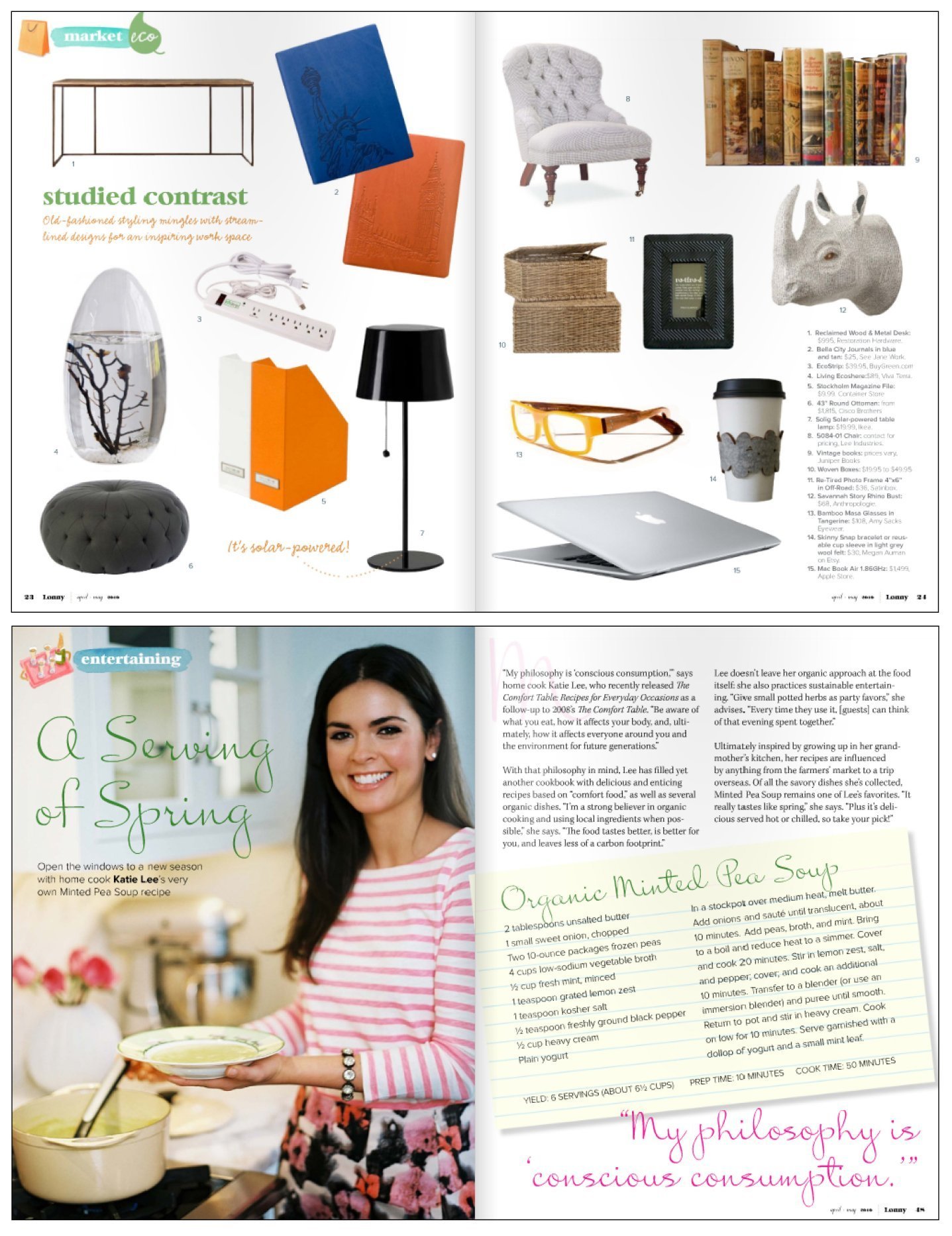 Love the Rhino head- I have been seeing faux taxidermy everywhere. So cute for a kids room!
Can't wait to try Katie Lee's yummy pea soup recipe- she's darling!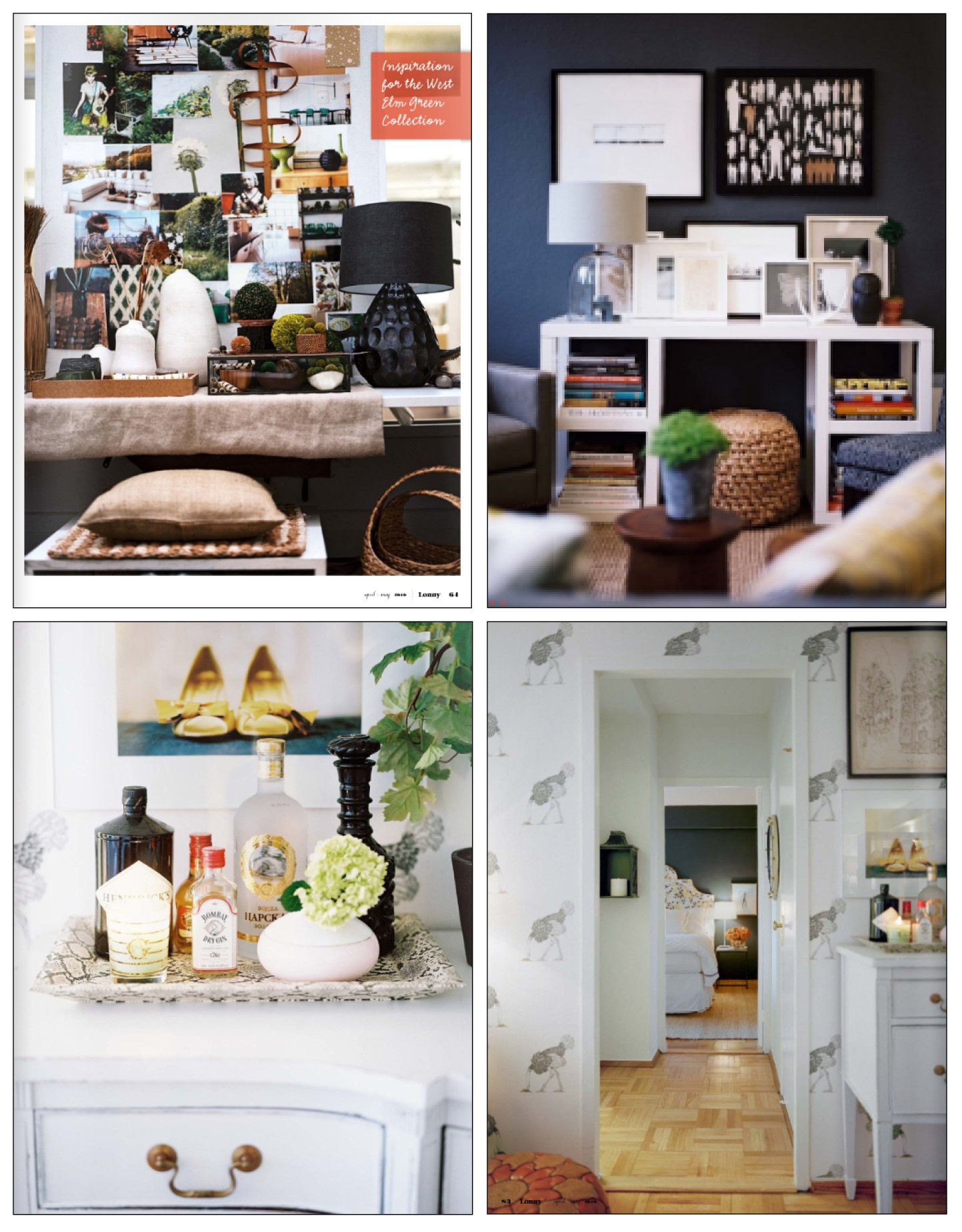 Loving all these little shots of clustered objects. I really love the crisp white desk against the dark wall- so fresh. And the leaning pictures- I prefer to lean artwork rather than hang it- that way, I can move it around on a whim and layer it. And I am going to try some groupings of objects on our bedroom dresser to create a Lonny-inspired look.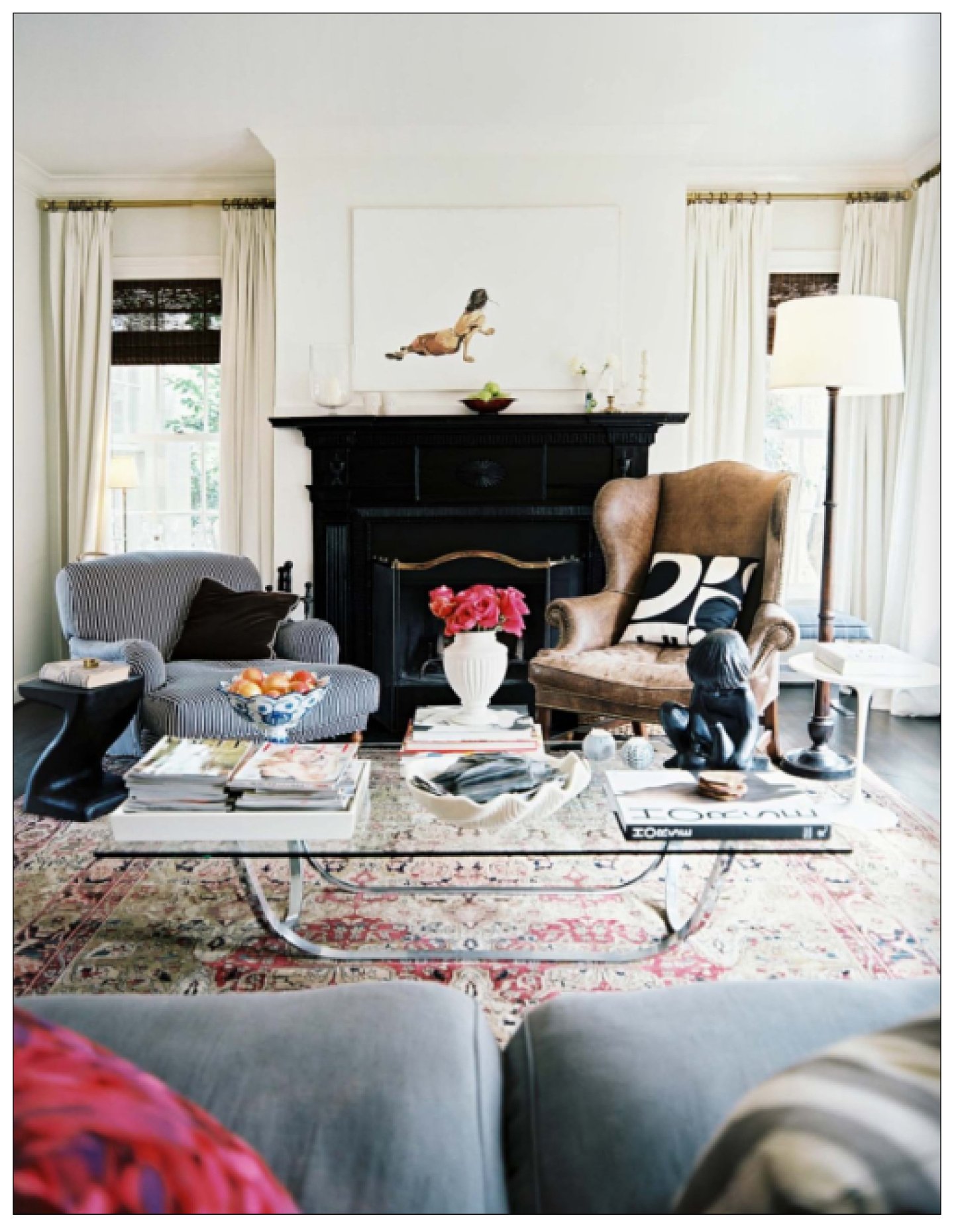 The mix of textures here is perfect- the rugged leather chair paired with the modern glass and feminine charm of the patterned rug and soft gray sofa-LOVE!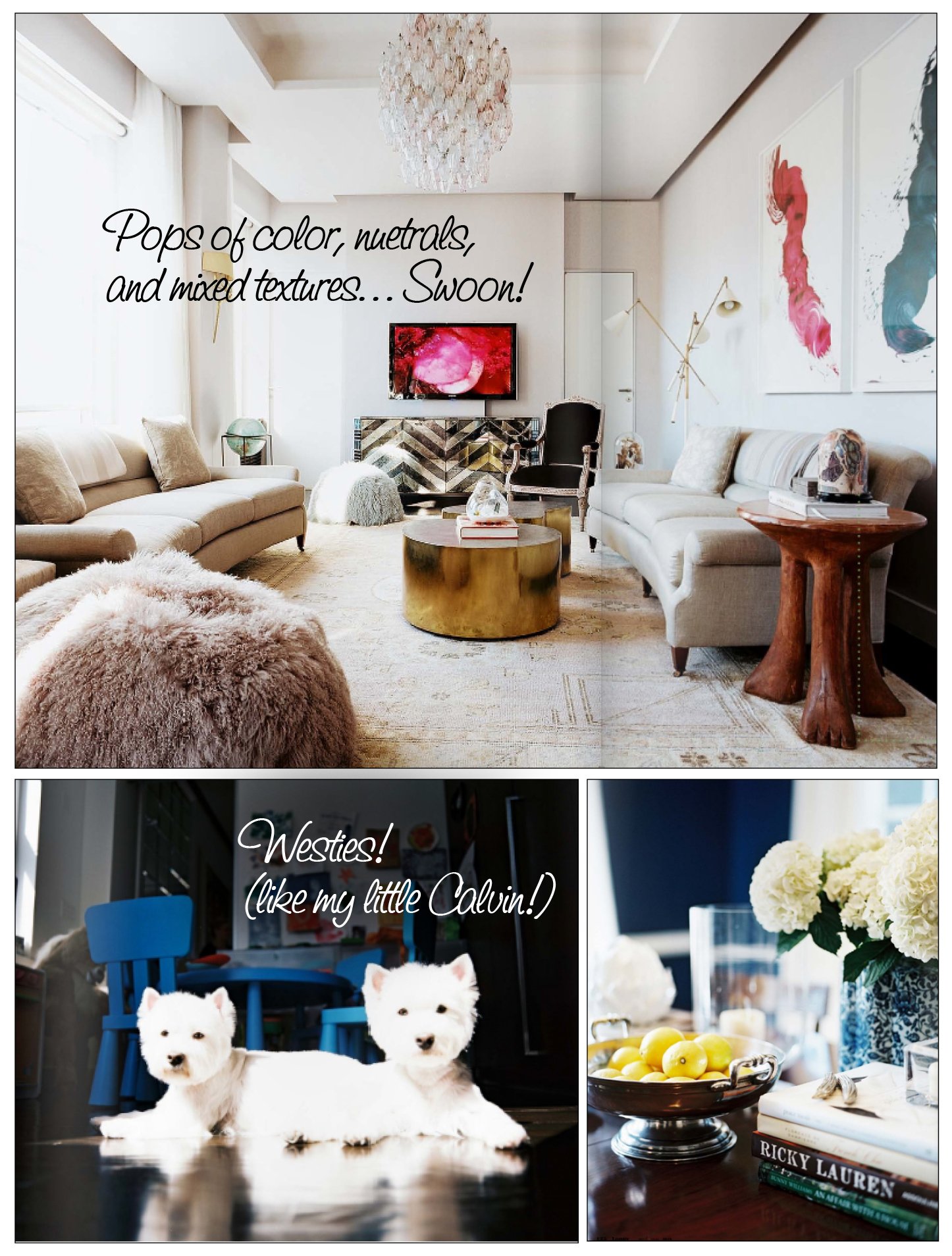 Westies! Like my baby Calvin!!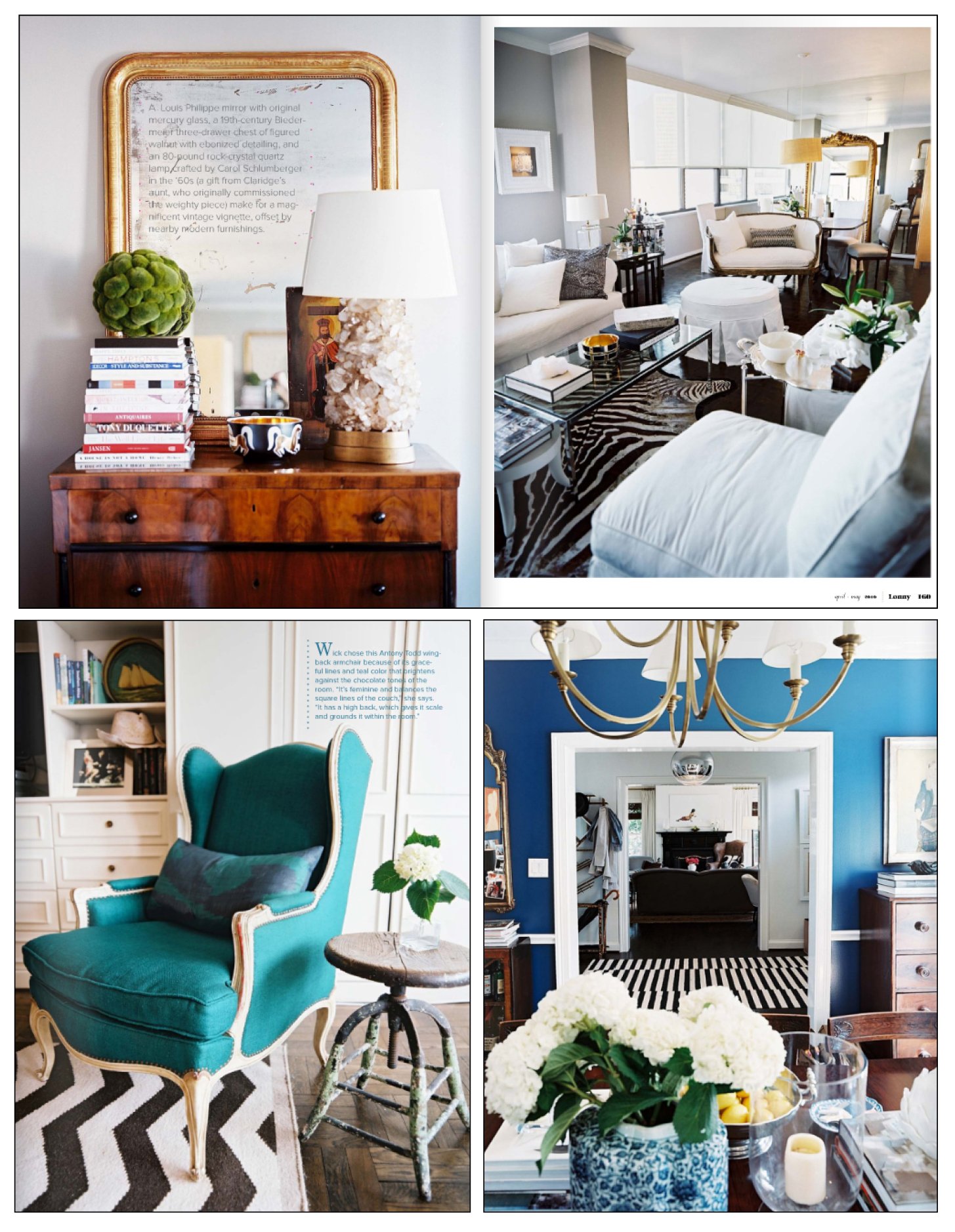 Loving the pops of color with the crisp black and white accents. Totally gorgeous. I'm definitely going to copy the little grouping on the top left.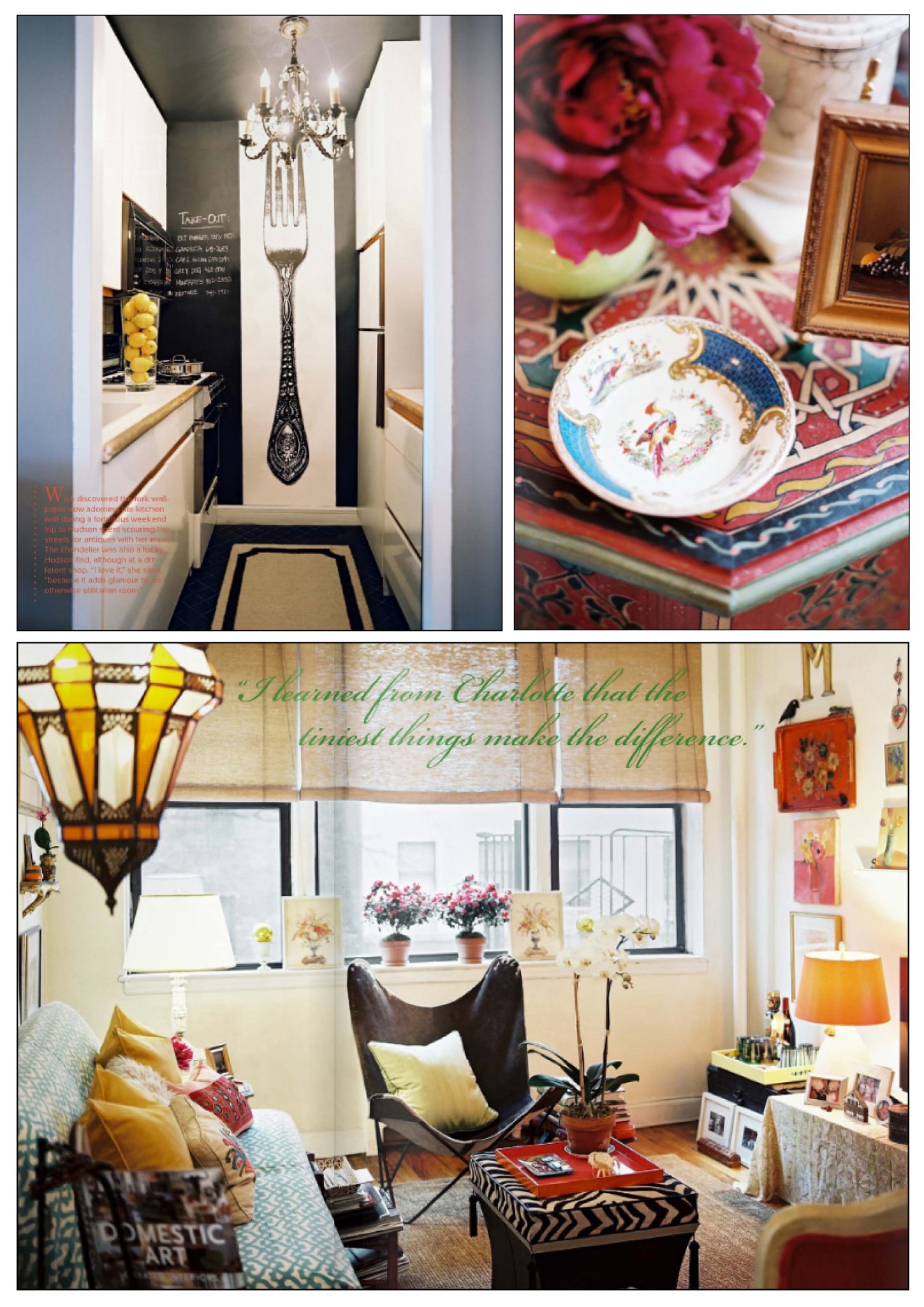 So eclectic and worldly.
All images via Lonny Magazine.

Lauren
|

Post a Comment
|
tagged

Decorating,

Nesting,

Things I Heart
in

Design,

Fashion,

Home