Voyons pourquoi Vous avez décidé d'acheter des médicaments en ligne acheter doxycycline sans ordonnance Acheter de la qualité des médicaments est devenu si facile, parce que vous pouvez le faire en ligne sur notre site.

03.30.2010
Happy Tuesday all! Feeling much more awake today than yesterday- YAY! Its going to be 80 degrees in Dallas today, spring is finally rearing its sweet little head. I gotta say, it is long overdue. I am one of those blessed with seasonal depression-I swear, too many gray days are enough to drive me bonkers. But when spring finally shows up, I am so ready to shuck off the coats and start reorganizing and cleaning-out. Like my own little rebirth. This spring, however, I happen to be smack-dab in the middle of wedding planning. So I am going to squeeze in organizing and crafting in wherever I can. What better way to start off our married life together?! An organized home is a happy home, right? Right.
So, here are the crafts I'm dying to tackle once I get a few spare moments...
XO
-L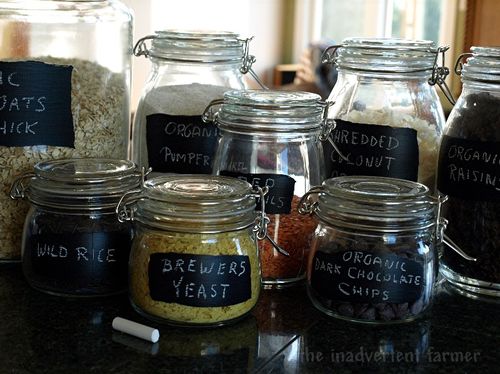 ADORABLE Chalkboard Paint Jar Labels via The Inadvertant Farmer.
Love the idea of all my ingredients labeled and easy to find!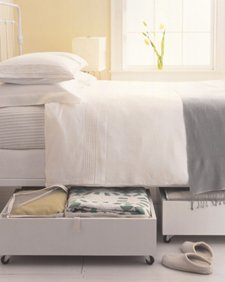 This is the perfect way to store our winter clothes and shoes!
Closet on Wheels under-bed storage from The Craft Queen (aka Martha)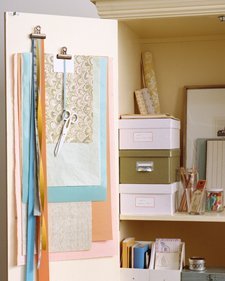 Craft Material Organizer from (who else) Martha. I am DETERMINED to organize my boatloads of craft supplies. SERIOUSLY- I can't find anything when I need it. I'm dreaming of turning our office closet into a super organized crafts and wrapping hub. Wish me luck.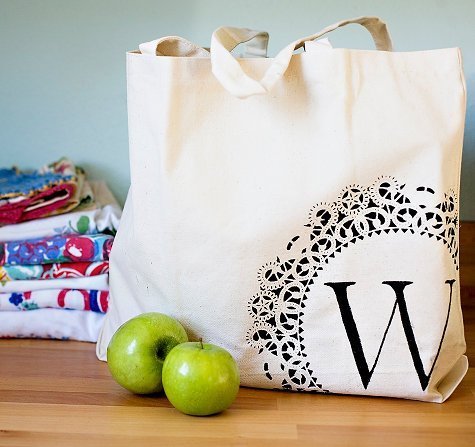 Love this cute way to green up your grocery shopping (this would also make a fun gym bag).
Plus, I can use it to display my new last initial!
Canvas Doily Tote via Ashley Anne Photography, via Design Sponge.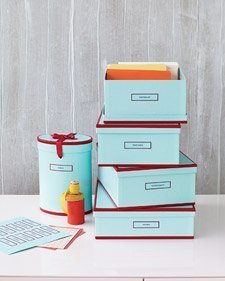 One more from the goddess of goodness herself. I can see these all over our house: Organizing pet items, in the laundry room, in the living room armoire, in the craft closet, for bill filing, and in the bathroom organizing all my beauty paraphernalia. Stylish Storage Boxes with Labels via Martha.

Lauren
|

Post a Comment
|
tagged

Nesting,

Things I Heart
in

Craftiness,

Home,

Life