Si Vous avez au moins la moindre des questions sur aucun des médicaments, Vous serez en mesure de poser les nous sur le site ou sur la page Facebook acheter flagyl sans ordonnance Et en achetant des médicaments, Vous recevrez la livraison à la même adresse, qui choisissent eux-mêmes et que vous spécifiez lors de l'achat.

05.20.2010
Hello random Thursday. What's a doodle bop you ask? I have no idea- it just rhymes with cake pop, so I threw it up there. I'm a little silly from staying up way too late making some cake pops for a fun girls weekend this Saturday, and doing laundry-because we are totally out of clean clothes. If you are not familiar with cake pops, where have you been? They are amazingly delicious little balls of heaven. I have made the oreo ones about a billion times, but last night I was feeling adventurous so I made Red Velvet cake ones too. YUM.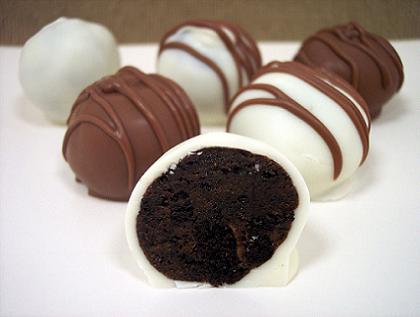 Oreo Cake Pops image via slash food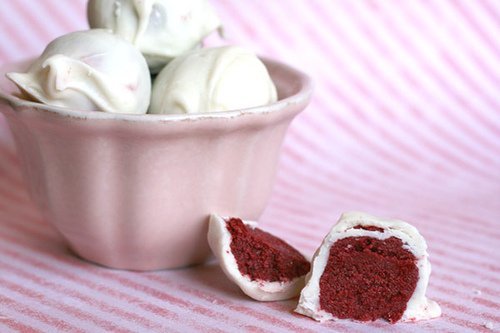 Red Velvet Cake Pops image via bakerella
Oreo Truffle Balls (adapted from this recipe)

Ingredients
• 8 ounces light cream cheese, softened
• 1 Bag Oreos, chopped into powder in the food processor
• White or Milk Melting Chocolate

In a large mixing bowl, beat cream cheese for a couple minutes to smooth out. Add in just over 1/2 of the chopped Oreos and mix until thoroughly combined. Add in the rest of the Oreos and mix just until combined - some bigger pieces are ok.

Cover bowl and chill for an hour or 2. Scoop out dough and roll into 50-60 balls. (I like to use a small ice cream scoop to make them all even.) Cover and place back in the refrigerator to firm up.

Melt the chocolate in the microwave according to package directions (be sure to watch it closely so you do not scorch it.) Remove and stir to melt the rest of the chocolate. Dip each truffle ball in the chocolate and set aside on foil or parchment paper. If the chocolate mixture starts to firm up, gently - in the microwave. Store in the refrigerator after all are dipped. I like to take the opposite color of chocolate and pour into a plastic baggie, then I snip off the end and drizzle it over the truffles to make them stripey and pretty.
To make Red Velvet Cake Pops, simply swap the crushed Oreos for a baked Red Velvet cake- mix it with the cream cheese and follow the rest of the directions after...(or get the full recipe here.)
Viola!
And because I'm feeling totally random this Thursday, here are some treats I am craving right now.
Enjoy!
XO
-L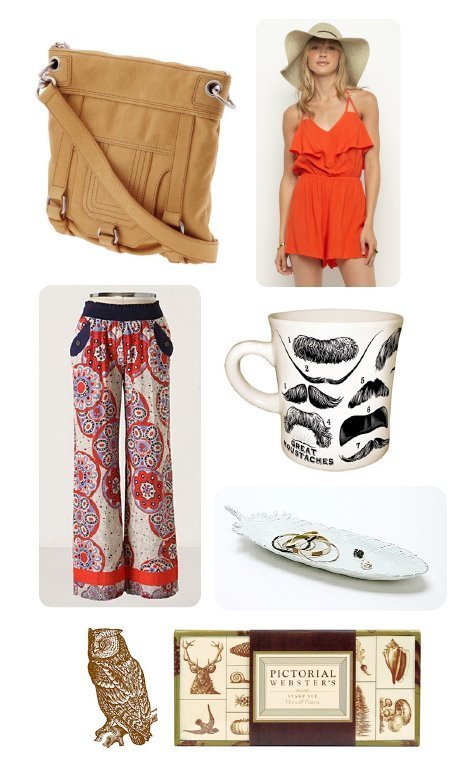 1. The SAK Silverlake Crossbody Bag in Dark Amber via Piperlime
(My friend Julie & I got this for my friend Laine for her birthday and I loved it
so much now I WANT ONE!)
2. Roxy Day Trip Romper here
3. Wandering Dreams Sleep Pants via Anthro
4. Great Mustaches Mug via PlasticLand
5. Feather Catchall Dish via Urban Outfitters
6. Pictorial Webster's Rubber Stamp Kit via Plasticland