Voyons pourquoi Vous avez décidé d'acheter des médicaments en ligne acheter amoxicilline en ligne Acheter de la qualité des médicaments est devenu si facile, parce que vous pouvez le faire en ligne sur notre site.

04.12.2010
Good Monday to you all! I hope you had a great weekend!
We did- lots of rest and a little too much junk food, but whatever...
On Sunday I made a trek to the fabric store in search of odds and ends to make some crafts that have been on my list for a while. New spring fabric for dog bandannas? Check! Fabric for various wedding projects? Check! Felt for backing some retooled brooches? Yep-got that too. And one surprising purchase: burlap. I remember seeing these adorable pennant banners from Funkyshique on etsy a while back and thinking how pretty they were. How brilliant to take something as utilitarian as burlap and make it romantic! I will be making one that says "Just Married" to adorn either our cake table or getaway car!! And then I though how cute it would be to use burlap on the tables to tie in the pennant banners. Plus, it'll make the white china and orange napkins really pop! Apparently a lot of other people had this same idea: I was able to find so many cute examples and even directions to make my own runners on Style Me Pretty. How devine!
XO
-L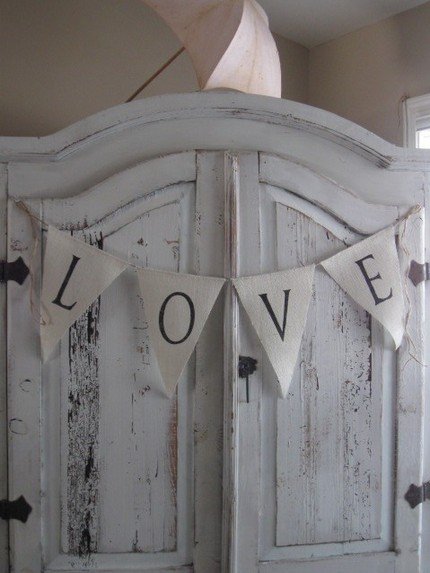 Burlap LOVE Banner by Funkyshique on etsy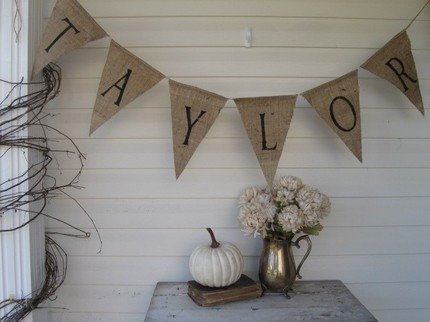 Burlap Last Name Banner by Funkyshique on etsy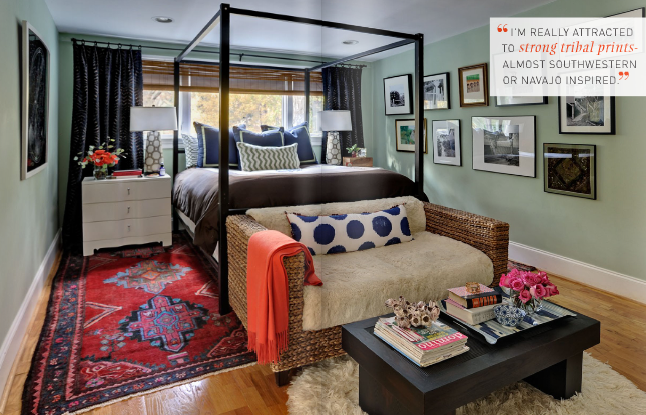 Phot via Style Me Pretty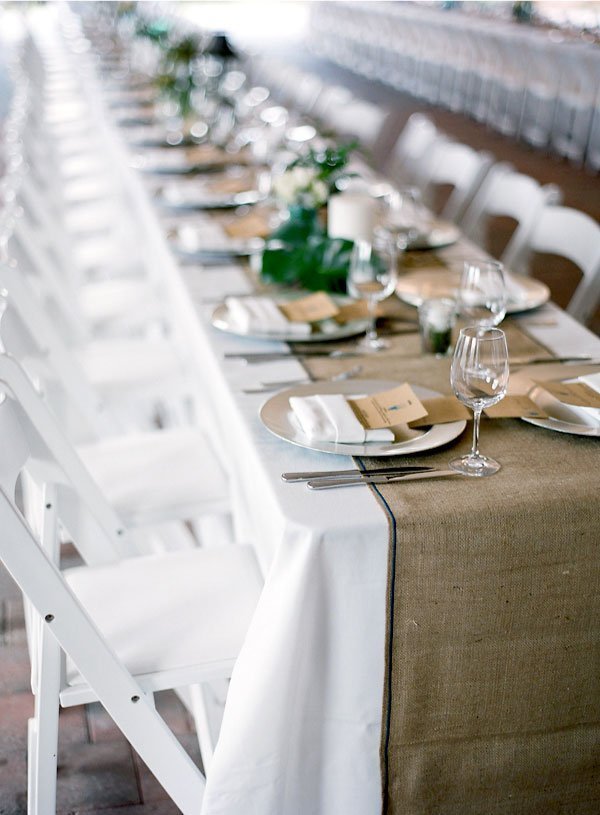 Photo by Carrie Patterson
DIY Burlap Instructions via Style Me Pretty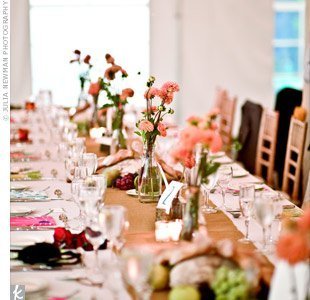 Image via The Knot