Si Vous avez au moins la moindre des questions sur aucun des médicaments, Vous serez en mesure de poser les nous sur le site ou sur la page Facebook acheter amoxicilline en ligne Et en achetant des médicaments, Vous recevrez la livraison à la même adresse, qui choisissent eux-mêmes et que vous spécifiez lors de l'achat.

03.26.2010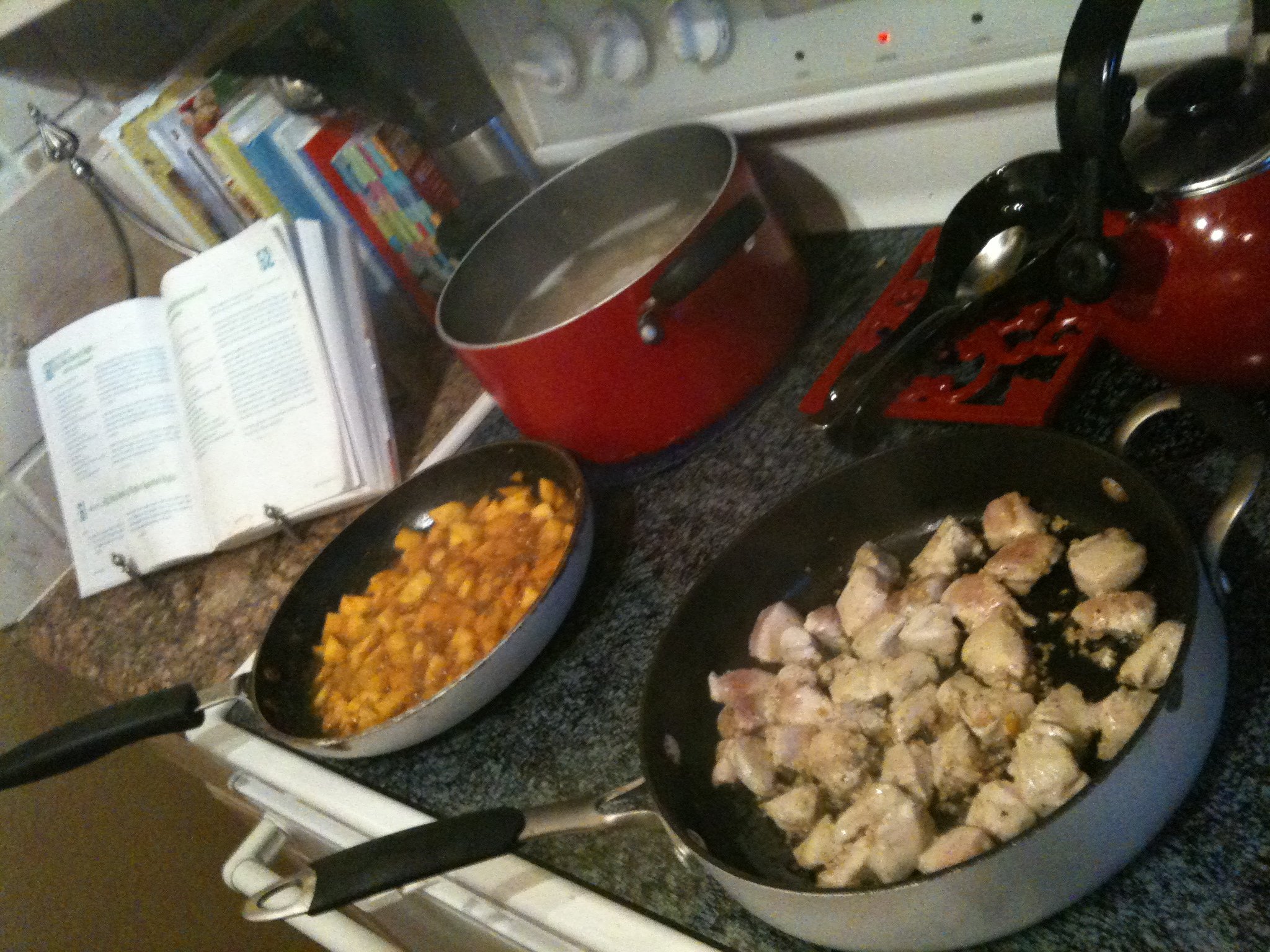 Geoff and I looooooove us some curry. Its so warm and comforting and perfect after a long week, you know? When G and I were first dating he would make me his "Chicken Curry in a Hurry" which I totally love. So I am always trying to find new twists on our old fave. I was tickled pink to find
this version
from Cooking Light. Its healthy, chock full of veggies and vitamins, and soooooooo good. I think I saw G licking his bowl. Give it a try- you won't be sorry (get the recipe
here
.)
Happy Friday all!!
XO
-L

Curried Chicken Penne with Fresh Mango Chutney
Yield: 6 servings (serving size: about 1 1/3 cups)
Ingredients
CHUTNEY:

2 cups diced peeled ripe mango (about 2 mangoes)
1 cup finely chopped onion
1/2 cup water
2 tablespoons brown sugar
1 tablespoon curry powder
1 tablespoon fresh lime juice
1/2 teaspoon black pepper
1/2 teaspoon chopped peeled fresh ginger
1/4 teaspoon salt

CHICKEN:

1 teaspoon olive oil
2 garlic cloves, minced
1 pound skinless, boneless chicken breasts, cut into 1-inch pieces
1 cup light coconut milk
2 tablespoons sugar
1 teaspoon salt
1 1/2 teaspoons red curry paste
1 to 2 teaspoons Thai fish sauce
2 cups broccoli florets
2 cups cauliflower florets
4 cups hot cooked penne rigate (about 2 cups uncooked tube-shaped pasta)
2 tablespoons chopped green onions (optional)
Preparation


To prepare chutney, combine first 9 ingredients in a medium saucepan; bring to a boil. Reduce heat, and simmer 15 minutes or until most of liquid evaporates and mixture is thick, stirring occasionally.
To prepare chicken, heat oil in a large non-stick skillet over medium-high heat. Add garlic and chicken; sauté 5 minutes. Combine coconut milk and next 4 ingredients (coconut milk through fish sauce), stirring with a whisk. Add coconut mixture to pan; bring to a simmer. Add broccoli and cauliflower; cover and cook 7 minutes or until vegetables are crisp-tender, stirring occasionally. Stir in chutney and pasta; toss well to combine. Sprinkle with green onions, if desired.
Nutritional Information


Calories: 216, Fat: 4.3g, Protein: 20g, Carbohydrate: 25.9g, Fiber: 3.6g,
Recipe Courtesy of Cooking Light

Lauren
|

Post a Comment
|
tagged

Lovin from the Oven
in

Home,

Recipes