Voyons pourquoi Vous avez décidé d'acheter des médicaments en ligne acheter doxycycline sans ordonnance Acheter de la qualité des médicaments est devenu si facile, parce que vous pouvez le faire en ligne sur notre site.

11.2.2011
If you know me, you are probably aware that I am obsessed with monograms. Love them. Even our wedding centered around our monogram and typography...guess its a graphic design thing. And of course I adore anything Anthroplogie. Take a cute monogram and mix it with some Anthro and you have some serious lust going on over here. I've loved these oversized zinc letters for a while, but can't get behind the $98 price tag. For one letter. Yikes! Pinterest to the rescue again! Seriously, is there anything you can't find a tutorial for on Pinterest? Dog jacket? Check! Giant Backyard Scrabble? Check! How to breed camels? Check. Ok wait... I made that last one up.
But there really are too many great ideas to count. Here's my newest DIY fave: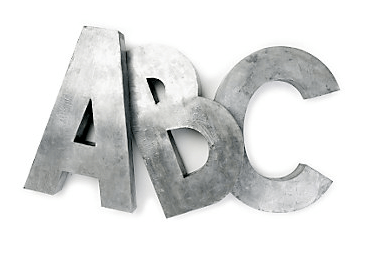 So how did I take my letter from this... (Paper mache "K" is $8 from JoAnn Fabrics)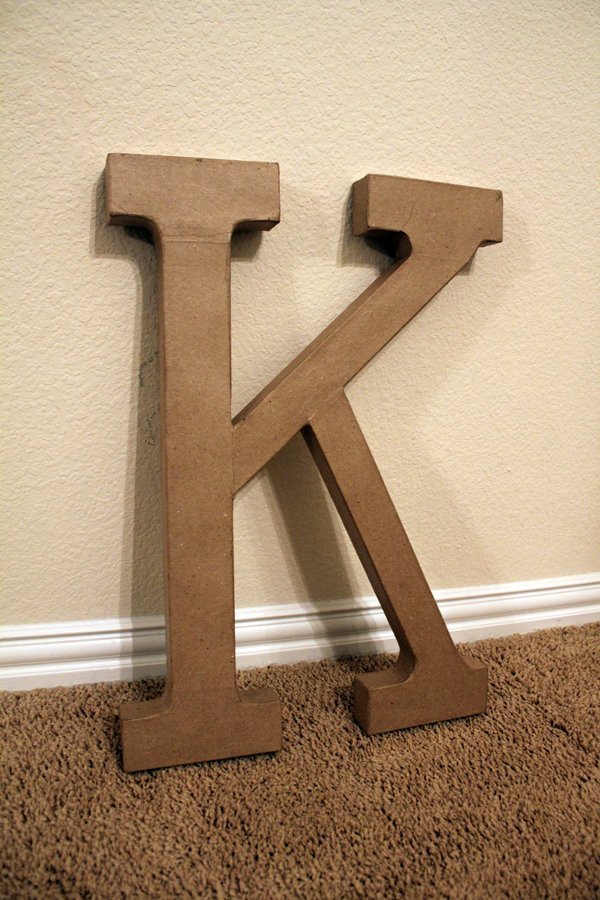 To this? Check out this tutorial from Kristen F Davis Designs. Its easy peasy (and only cost me $10!!)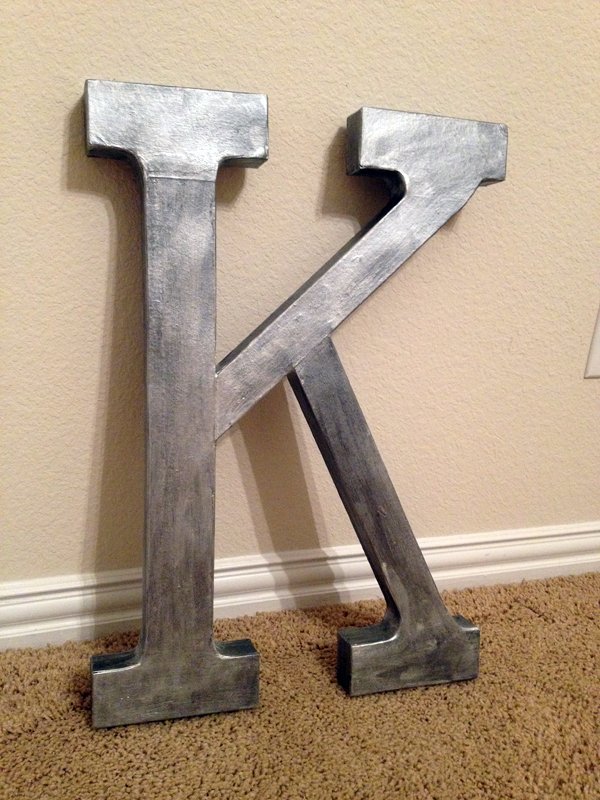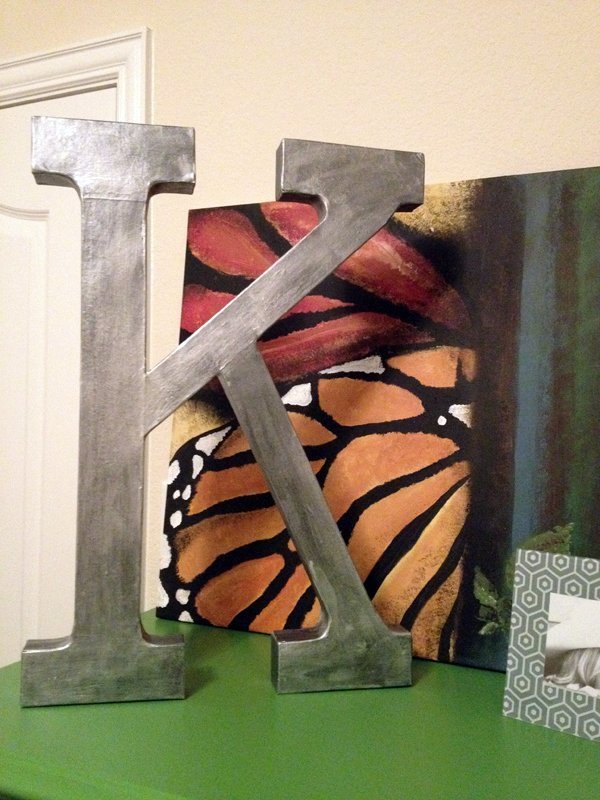 Pretty cute, huh?
XO
-L

Lauren
|

Post a Comment
|
tagged

Crafty Goodness
in

DIY,

Home