Voyons pourquoi Vous avez décidé d'acheter des médicaments en ligne acheter amoxicilline en ligne Acheter de la qualité des médicaments est devenu si facile, parce que vous pouvez le faire en ligne sur notre site.

07.13.2010
Hello lovelies! I hope everyone had a great weekend! We did- we went to my hometown for my bridal shower- it was so much fun! We had such yummy food, lots of mimosas and plenty of good girl time. My sweet friend Grace even flew up to surprise me at the shower & brought her precious baby Ian-I really have the most amazing friends and family in the whole world! I am so flattered that Ian's first plane trip was to come to the shower :) Thank you to everyone who made it so wonderful!
On the same wedding note (I'll be stuck on this note for a while people...sorry!) I am getting close to getting the invitations out. Let me tell you, for a graphic designer, doing your own wedding invitations is like the World Cup of design-so much pressure! I am so glad that I finally picked a theme (after doing about 20 different versions) and it should be coming from the letterpress printers any day now. And it wouldn't be me if the whole invitation package wasn't a little complicated and had lots of pieces, so we are also using a muslin bag as part of the packet. I will be sure to post pics of the complete invite package, but until then, here's a little taste- the muslin bags I hand-stamped with a custom rubber stamp I designed with our monogram. I love them! I can't wait to see al the pieces put together and check these babies off the list.
Wish me luck!
XO
-L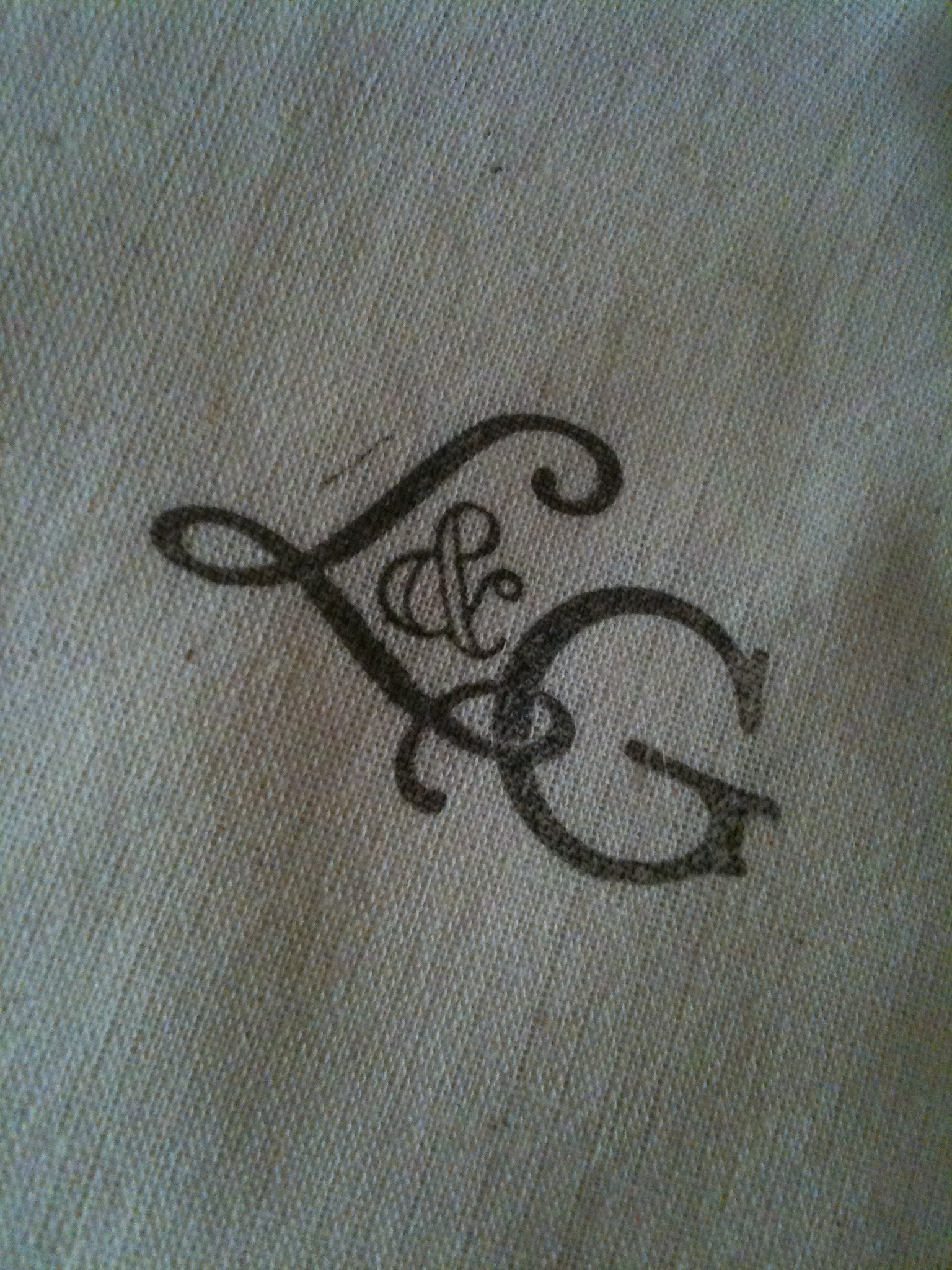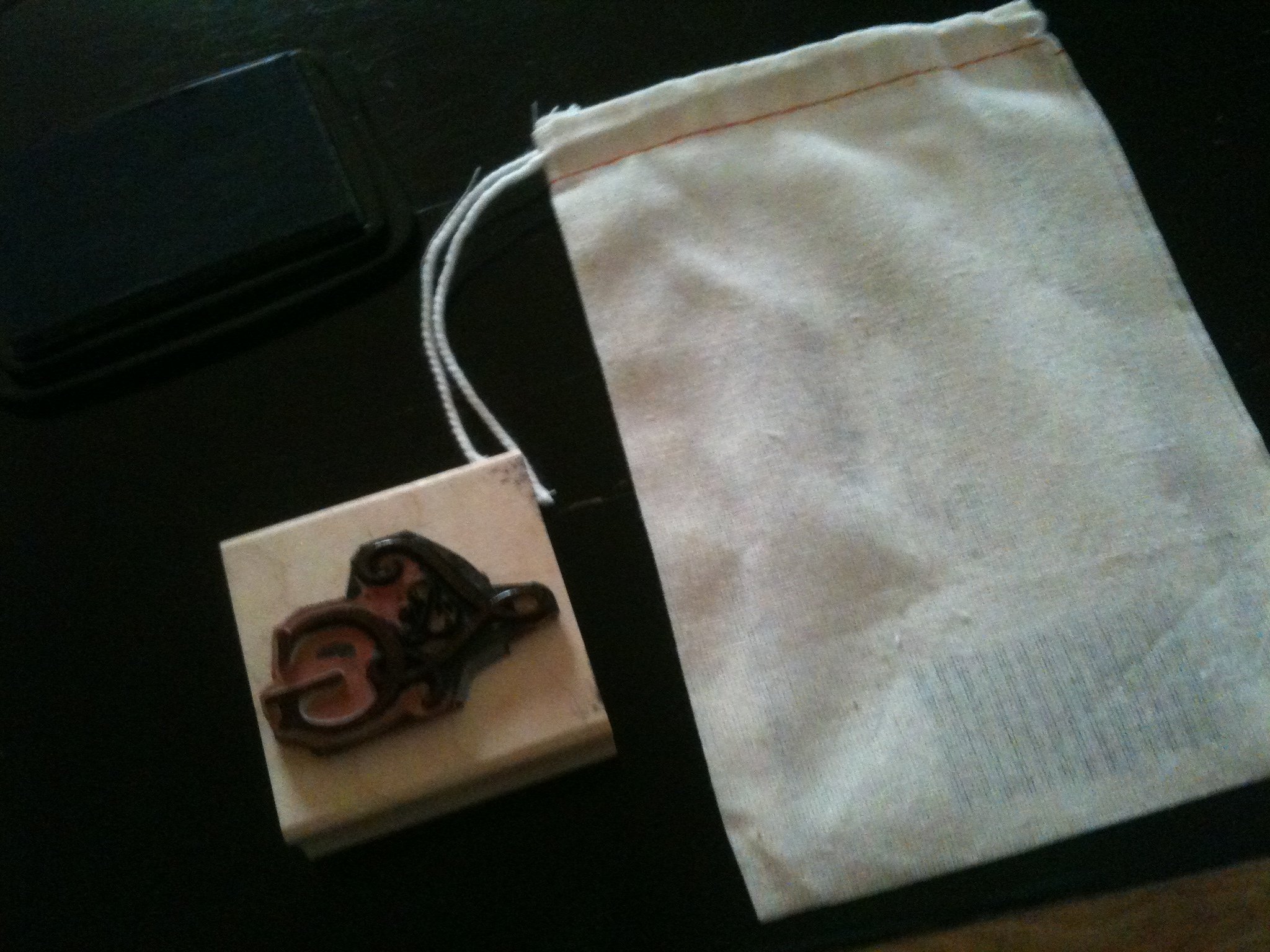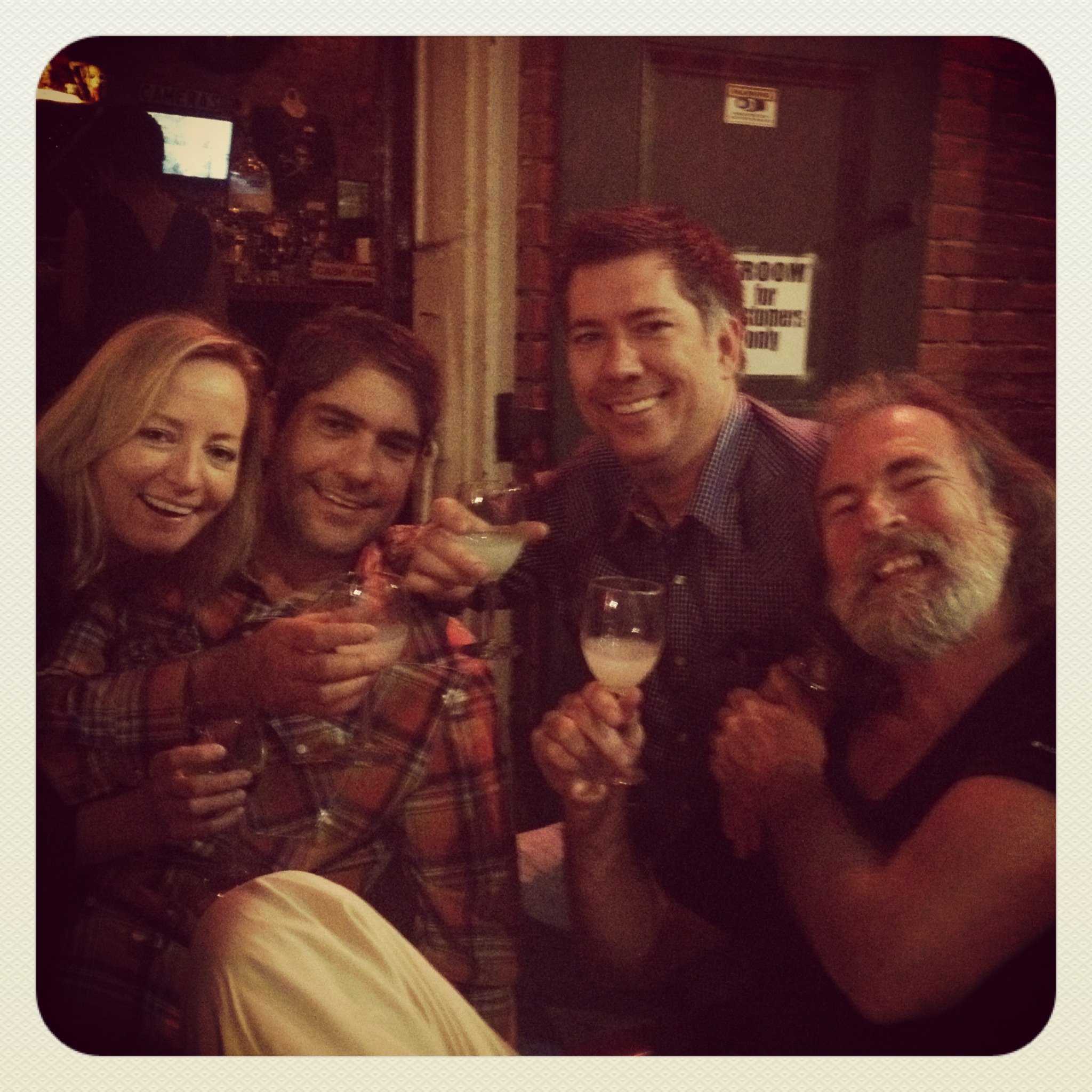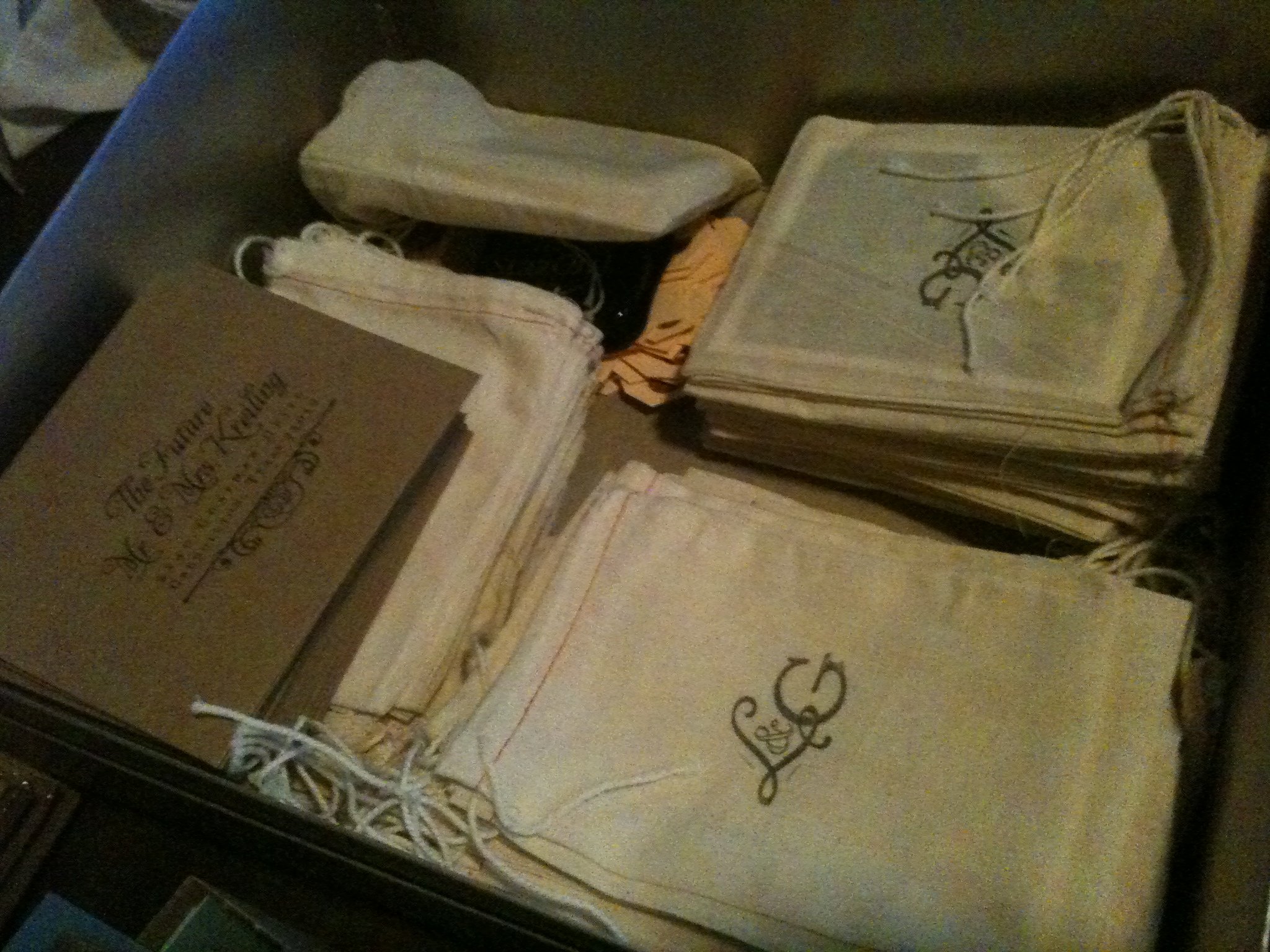 tagged

DIY,

Wedding Goodness
in

Craftiness,

Design,

Wedding