Voyons pourquoi Vous avez décidé d'acheter des médicaments en ligne acheter flagyl sans ordonnance Acheter de la qualité des médicaments est devenu si facile, parce que vous pouvez le faire en ligne sur notre site.

11.11.2010
Happy Veterans Day (and Day 4 of the 30 for 30 Challenge!) I was feeling a little patriotic this morning and threw on this red, white & blue (and teal) number. This is one of my fave sweaters ever- my sweet mother-in-law got it for me last Christmas and I have gotten a ton of wear out of it. And I was feeling a little colorful so I threw on a big pair of red and orange earrings from Anthro and my most comfortable red flats. Voila- an outfit as American as apple pie.
I'm am learning more and more from this challenge everyday. I really feel like it is teaching me to pair colors and tetures that I wouldn't normally think of (like teal and blue and red and orange and stripes- oh my!) And I am grateful for the blogging community who truly have embraced this challenge and are supporting each other- thank you for all the comments and love ladies!
And today I'd like to say a big THANK YOU to my friend Laine's Hubby Dustin and her brother Randall, and all the veterans that have served and are serving our country. I appreciate the sacrifices you make everyday to keep us safe and protect the things I love most. Love you guys (and girls)!
XO
-L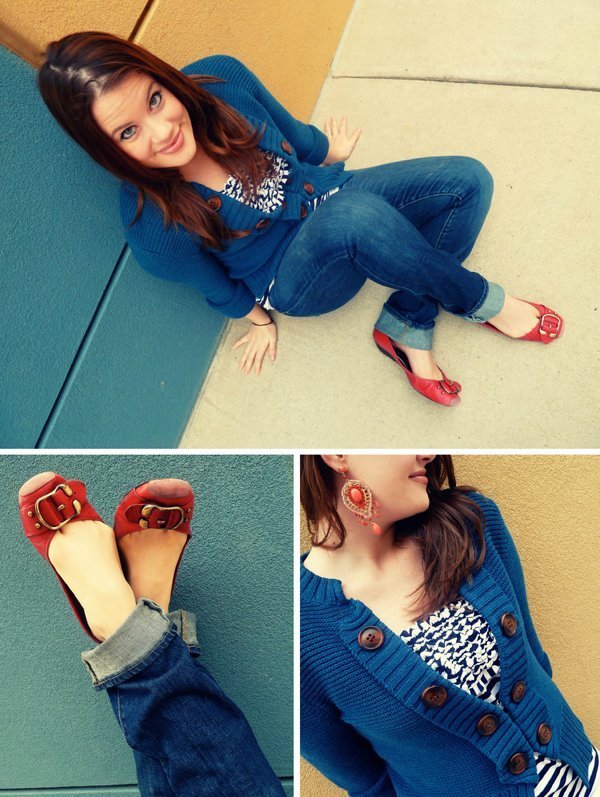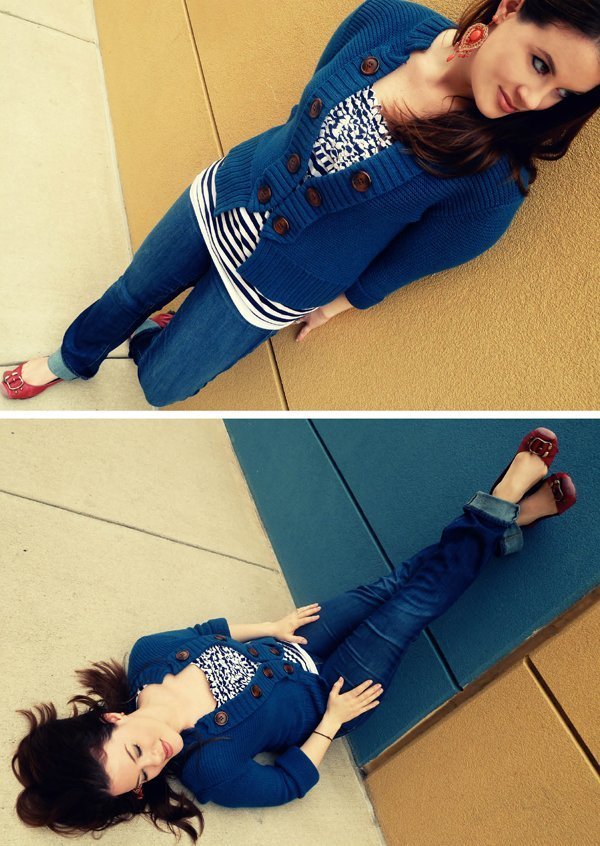 Lauren
|

7 Comments
|
tagged

30 for 30 Challenge,

Fashion Treats
in

Fashion