American Girl (30 for 30: Day 4)
11.11.2010
Lauren in 30 for 30 Challenge, Fashion, Fashion Treats
Happy Veterans Day (and Day 4 of the 30 for 30 Challenge!) I was feeling a little patriotic this morning and threw on this red, white & blue (and teal) number. This is one of my fave sweaters ever- my sweet mother-in-law got it for me last Christmas and I have gotten a ton of wear out of it. And I was feeling a little colorful so I threw on a big pair of red and orange earrings from Anthro and my most comfortable red flats. Voila- an outfit as American as apple pie.
I'm am learning more and more from this challenge everyday. I really feel like it is teaching me to pair colors and tetures that I wouldn't normally think of (like teal and blue and red and orange and stripes- oh my!) And I am grateful for the blogging community who truly have embraced this challenge and are supporting each other- thank you for all the comments and love ladies!
And today I'd like to say a big THANK YOU to my friend Laine's Hubby Dustin and her brother Randall, and all the veterans that have served and are serving our country. I appreciate the sacrifices you make everyday to keep us safe and protect the things I love most. Love you guys (and girls)!
XO
-L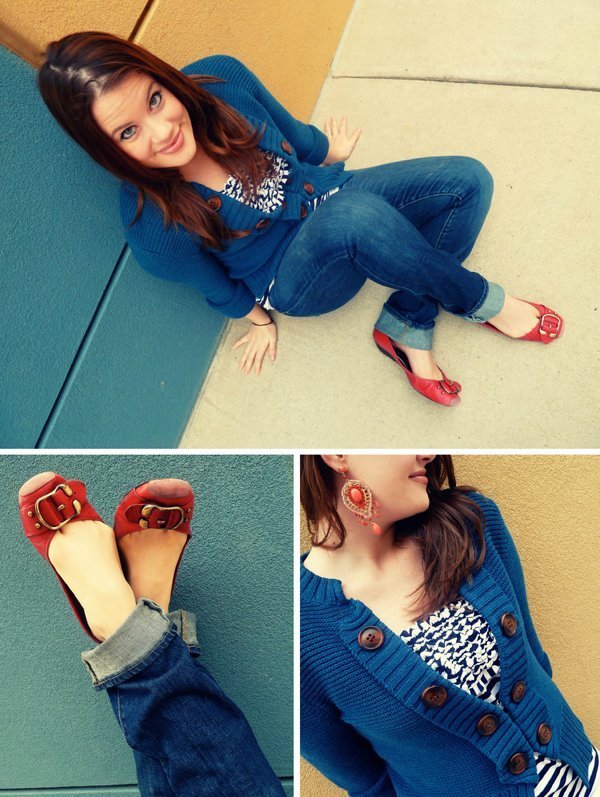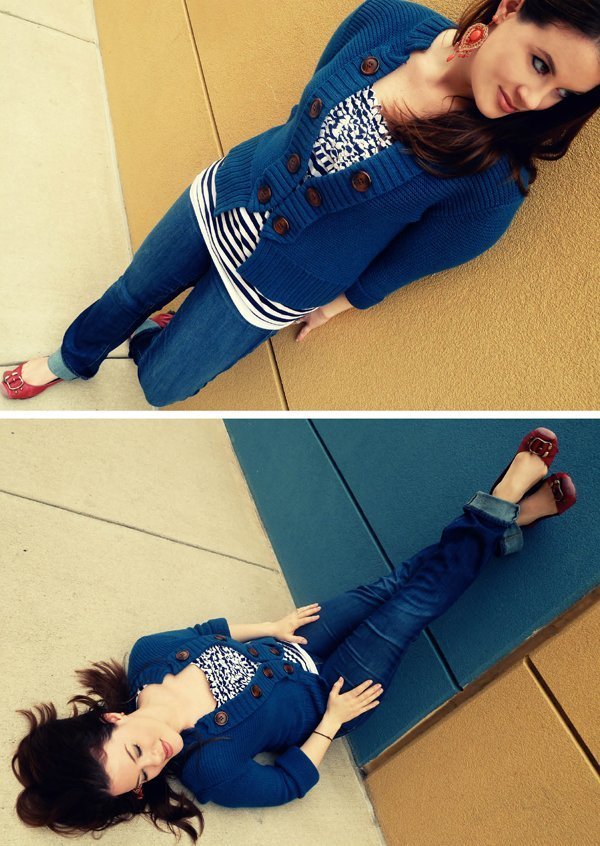 Article originally appeared on Olive & Bleu: A Texas Girl's Guide to Lovely Things (http://www.oliveandbleu.com/).
See website for complete article licensing information.