Si Vous avez au moins la moindre des questions sur aucun des médicaments, Vous serez en mesure de poser les nous sur le site ou sur la page Facebook acheter amoxicilline en ligne Et en achetant des médicaments, Vous recevrez la livraison à la même adresse, qui choisissent eux-mêmes et que vous spécifiez lors de l'achat.

10.26.2010
Happy almost Halloween lovelies! Geoff and I are super excited to be going to a friend's Halloween party this Saturday. And being a Southern lady, I can't head to the festivities without homemade goodies in hand. I have been trolling the interwebs for ideas and came across the perfect gory treats- witches fingers! These are so gross and cool at the same time. I might even use some green food coloring to dye some of them green for that extra "witchy" effect.
Of course, Miss Hostess With The Mostess herself Martha Stewart had a great recipe for these on her site (its also written below.) They are super easy to make- I'll let you know how they come out! Anyone have any fun Halloween plans?
XO
-L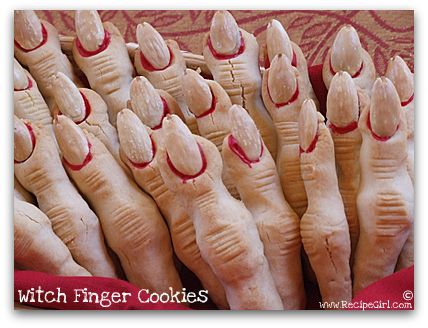 Witch Finger Cookies via RecipeGirl.com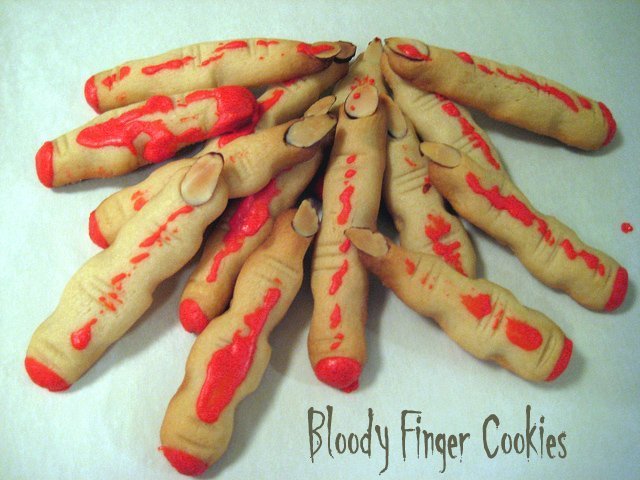 Bloody Finger Cookies via Studio Surface Blog

Lauren
|

Post a Comment
|
tagged

Lovin from the Oven
in

Home,

Recipes