Halloween Party Treats
10.26.2010
Lauren in Home, Lovin from the Oven, Recipes
Happy almost Halloween lovelies! Geoff and I are super excited to be going to a friend's Halloween party this Saturday. And being a Southern lady, I can't head to the festivities without homemade goodies in hand. I have been trolling the interwebs for ideas and came across the perfect gory treats- witches fingers! These are so gross and cool at the same time. I might even use some green food coloring to dye some of them green for that extra "witchy" effect.
Of course, Miss Hostess With The Mostess herself Martha Stewart had a great recipe for these on her site (its also written below.) They are super easy to make- I'll let you know how they come out! Anyone have any fun Halloween plans?
XO
-L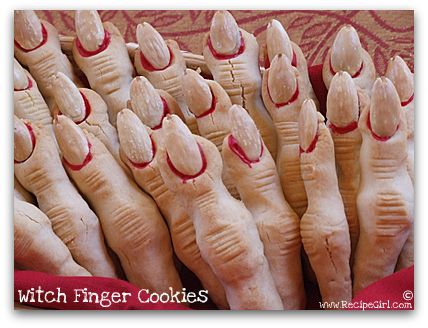 Witch Finger Cookies via RecipeGirl.com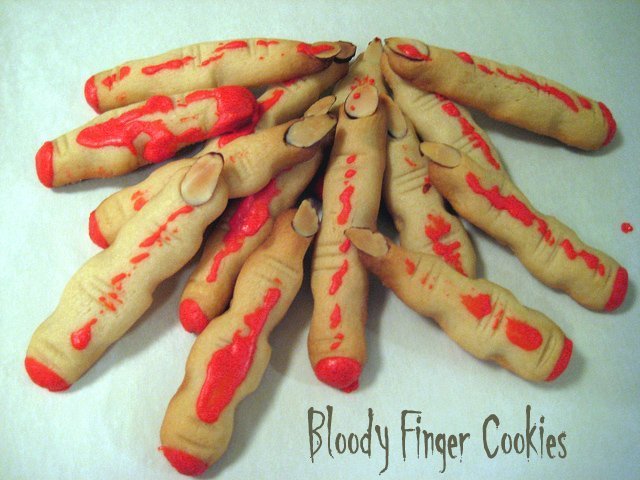 Bloody Finger Cookies via Studio Surface Blog
Article originally appeared on Olive & Bleu: A Texas Girl's Guide to Lovely Things (http://www.oliveandbleu.com/).
See website for complete article licensing information.