Voyons pourquoi Vous avez décidé d'acheter des médicaments en ligne acheter flagyl sans ordonnance Acheter de la qualité des médicaments est devenu si facile, parce que vous pouvez le faire en ligne sur notre site.

02.23.2011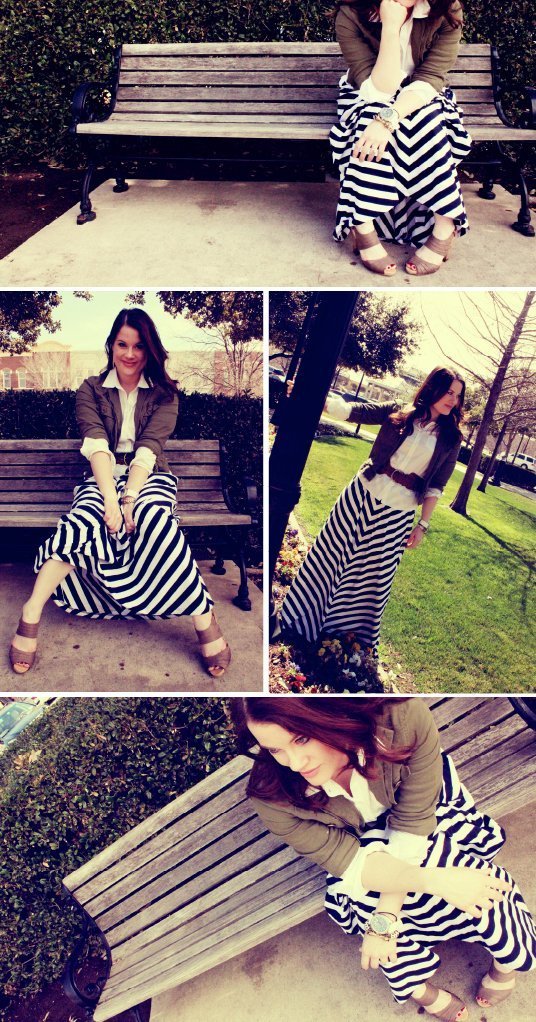 Good morning lovelies-welcome to Wednesday. And my outfit of yesterday. Let's face it, I find it almost impossible to post my outfits on the day I actually wear them. By the time I get some pics taken (usually at the end of the day) and then get home, run with my husband, make dinner & do a little work, I am ready to crawl into bed and pull the covers over my head. Thank goodness I'm a morning person so I can get some blogging done.
And while we're confessing things...this skirt is actually a dress. That I folded over and belted. I saw this lovely outfit at Anthro and decided to copycat. Loving the striped maxi with a cropped military jacket.
I hope everyone is having a great first half of the week- I can't wait for Friday! The hubs and I are headed to Austin for my Sis-in-Law's birthday. Looking forward to lots of girl time, yummy food, some adult beverages & good times with family.
XO
-L

Lauren
|

3 Comments
|
tagged

Style File
in

Fashion