Style File: Chevron Stripe
02.23.2011
Lauren in Fashion, Style File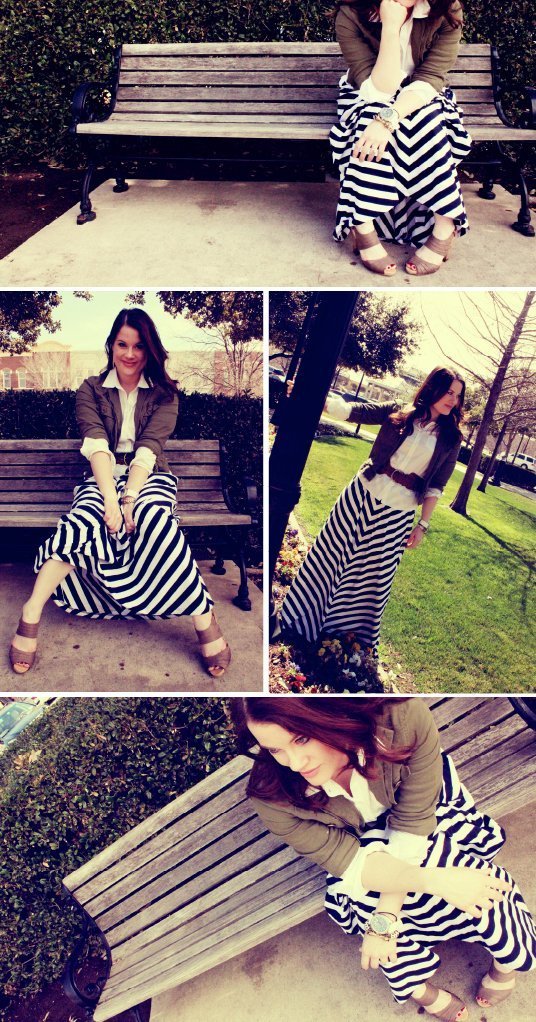 Good morning lovelies-welcome to Wednesday. And my outfit of yesterday. Let's face it, I find it almost impossible to post my outfits on the day I actually wear them. By the time I get some pics taken (usually at the end of the day) and then get home, run with my husband, make dinner & do a little work, I am ready to crawl into bed and pull the covers over my head. Thank goodness I'm a morning person so I can get some blogging done.
And while we're confessing things...this skirt is actually a dress. That I folded over and belted. I saw this lovely outfit at Anthro and decided to copycat. Loving the striped maxi with a cropped military jacket.
I hope everyone is having a great first half of the week- I can't wait for Friday! The hubs and I are headed to Austin for my Sis-in-Law's birthday. Looking forward to lots of girl time, yummy food, some adult beverages & good times with family.
XO
-L
Article originally appeared on Olive & Bleu: A Texas Girl's Guide to Lovely Things (http://www.oliveandbleu.com/).
See website for complete article licensing information.