04.12.2011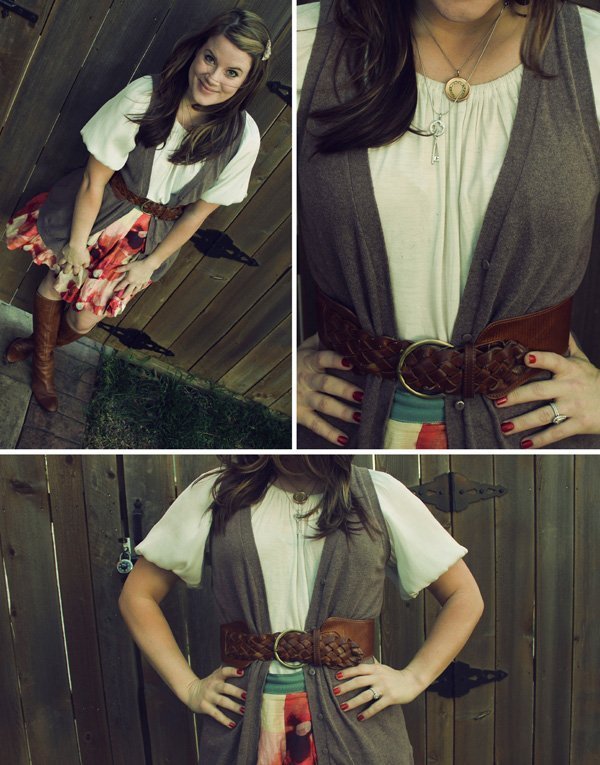 Organza Sleeve T shirt: Splendid | Knit Vest: Target | Belt: Anthro | Linene Skirt: LOFT
Boots: J Crew | Horseshoe Necklace: Vintage | Key Necklace: Gift from hubs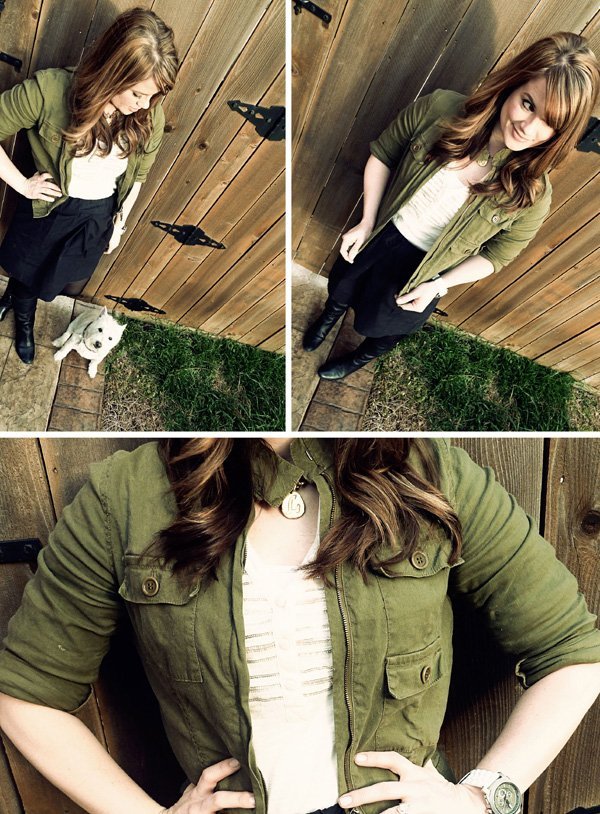 Green Jacket: Boutique in Austin | Cotton Miltary T: Anthro | Black Skirt: Land's End Canvas
Watch: Fossil | Boots: Steve Madden (Bribe from Husband) | Necklace: Gift from BFF Suz

I think the post title says it all. You might have thought I had fallen off a cliff or something right? Nope. Just a busy bee. So busy in fact, that I had a small meltdown at work this morning. That's always fun. Now all the people at my new job think the new girl is mentally unstable. Lovely.
Hey, it happens to the best of us right? Sometimes you just have to hide in the work bathroom and boo-hoo it up. Then head back to your desk and try to pretend you're not a lunatic. Good times.
So, here are some things I wore last week. At least I'll look cute when I'm being involuntarily committed...
XO
-L

Lauren
|

4 Comments
|
tagged

Style File
in

Fashion,

Life