Voyons pourquoi Vous avez décidé d'acheter des médicaments en ligne acheter amoxicilline en ligne Acheter de la qualité des médicaments est devenu si facile, parce que vous pouvez le faire en ligne sur notre site.

01.3.2011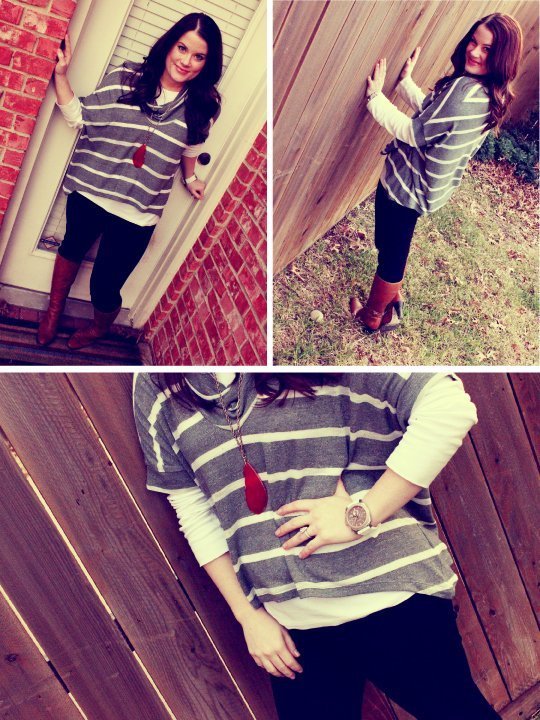 Striped Olle Cowlneck: Anthropologie | Long Sleeve T: Gap | Pants: Gap Really Skinny | Boots: J Crew
Stone Pendant Necklace: F21 | Men's Watch: Fossil
I'm making a New Years Resolution to be healthier. Revolutionary right? Ok, so maybe I'm not the first one, but so what? I love the idea of starting a new year and resolving to be your best. But, like a lot of well-meaning peeps, I usually start out super-psycho-strict, work out an hour everyday, & eat only asparagus and then poop out a week and a half in. Ridiculous. So this year I am going to choose to get healthier in a sane way. And besides the half marathon training we're doing, I have a new toy.
Meet my new Body Media Armband. The hubs discovered these nifty little gadgets at his work- where literally everyone has one. So, not wanting to be the nerdy kid without a doohicky strapped to his arm, he bought us each one. This little guy monitors your calories burned, steps taken & even sleep patterns. Then you enter all you eat in your online food diary. All these things in combination let you know if you need to be walking more, eating less, working out more and sleeping more. Neat huh? I'm loving it already!

Oh yeah, and this is what I wore today. I am so in love with this top. Its perfectly slouchy & comfy-the perfect way to head back to work when you're not allowed to go in your PJ's. Happy Monday Lovelies!
XO
-L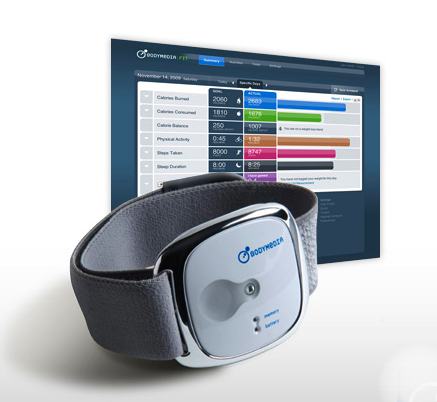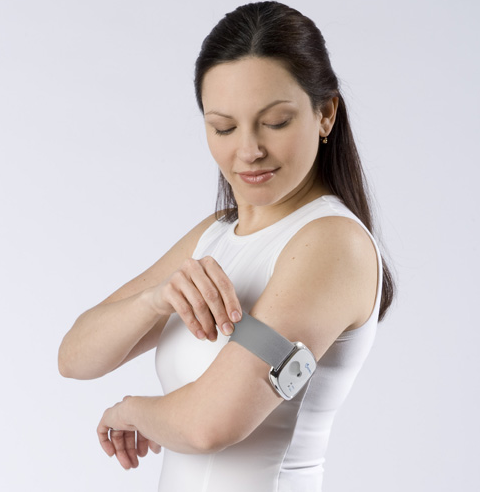 Lauren
|

4 Comments
|

2 References
|
tagged

Work it Out
in

Health,

Husband