My Favorite Things: Green
02.23.2012
Lauren in Fashion, My Favorite Things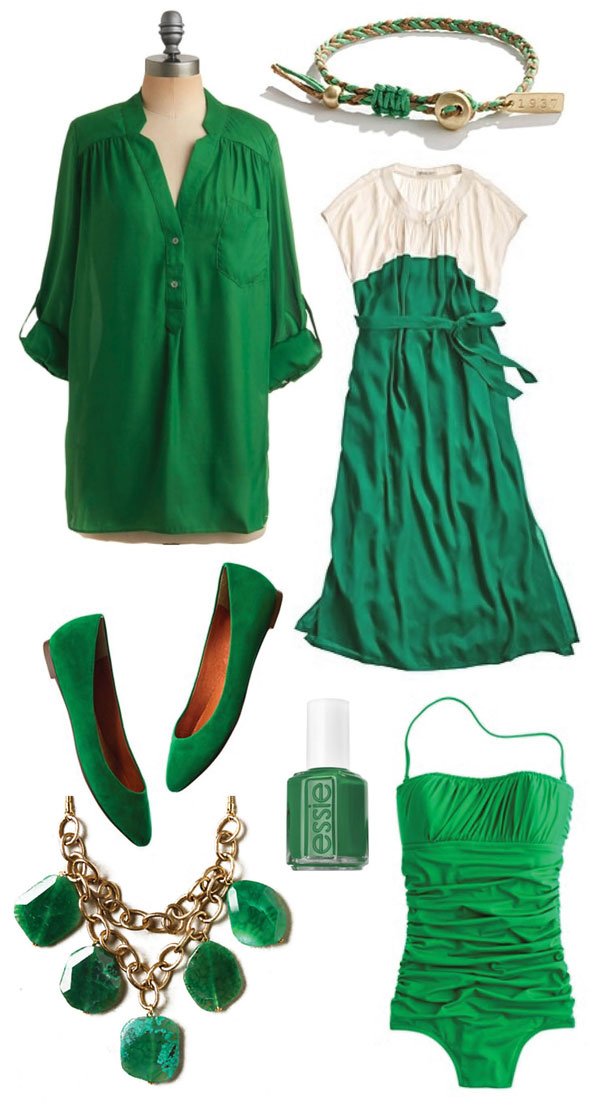 Just a few pretty things that are on my mind this morning!
I'll give you 3 guesses on what my favorite color is...
XO
-L
1. Really Rosebud Blouse via Lulu's (Been wearing this top non-stop!)
2. Braided Friendship Bracelet via Madewell
3. Cabana Dress via Madewell
4. Suede Skimmer via Madewell
5. Essie Polish in Pretty Edgy via Ulta
6. Fairburn Necklace via Anthropologie (have this and ADORE IT!)
7. Ruched Banded Tank via J Crew
Article originally appeared on Olive & Bleu: A Texas Girl's Guide to Lovely Things (http://www.oliveandbleu.com/).
See website for complete article licensing information.