Floral & Military
06.23.2011
Lauren in Fashion, Retail Therapy, Styling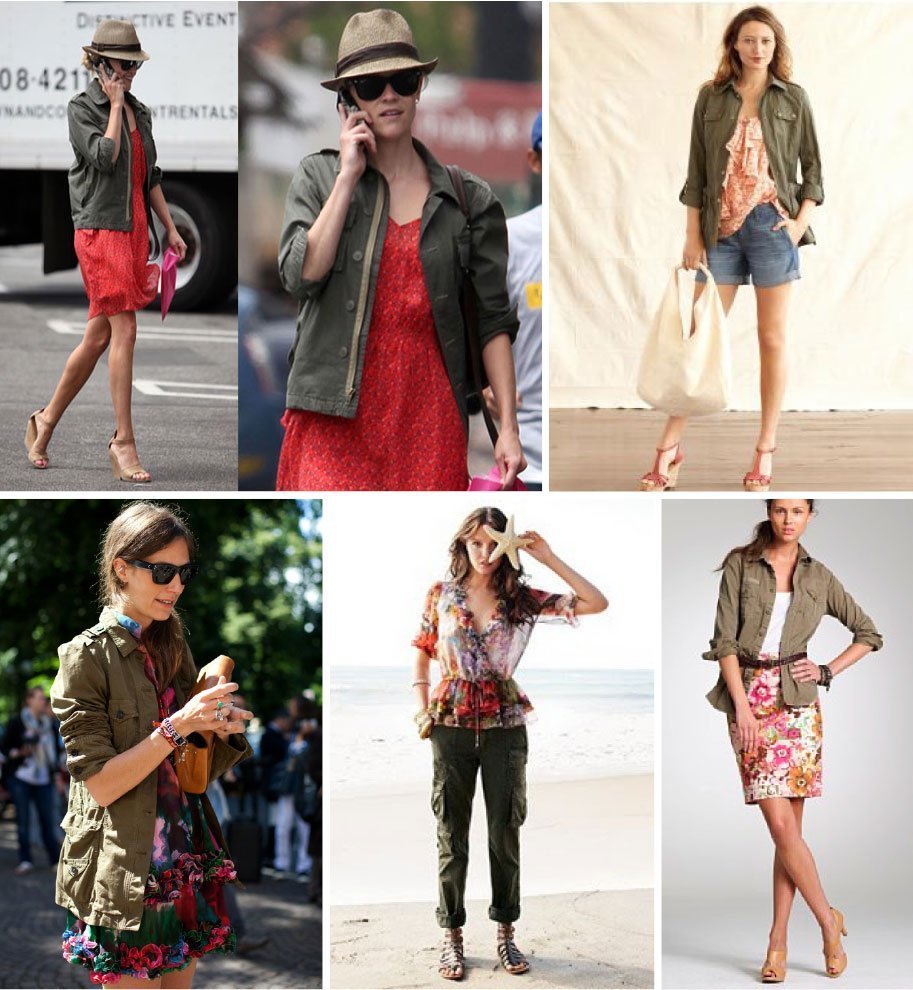 Image information here
Click on image for more information
Anyone completely obsessed with the military and floral trend? Good. Me too. I just love mixing casual skinny cargoes with a girly top or balancing out a ladylike floral with some tougher pieces. So I threw together this inspiration board and this little Polyvore set to celebrate 3 of my favorite ways to wear this trend (I actually wore the 1st outfit to work yesterday.) What is your favorite trend right now? Enjoy lovelies!
XO
-L
Article originally appeared on Olive & Bleu: A Texas Girl's Guide to Lovely Things (http://www.oliveandbleu.com/).
See website for complete article licensing information.