Creamy Pumpkin Soup
11.15.2011
Lauren in Lovin from the Oven, Recipes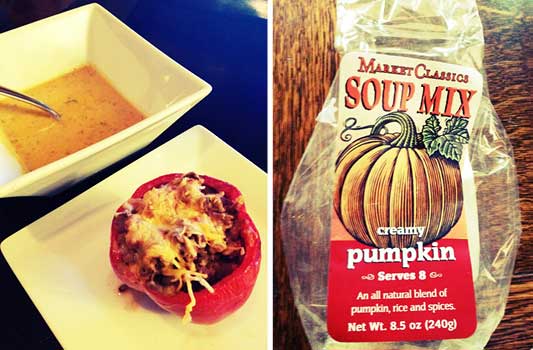 My sweet sis-in-law brought this soup mix over as part of a housewarming gift and I have to tell you- it rocked our world. All you do is add some cream and a can of pumpkin and simmer for a bit- its easy peasy & all natural. I served it with bell peppers stuffed with quinoa, turkey, veggies & cheese- it was the perfect cold weather supper. Getcha some at World Market- you won't be sorry!
XO
-L
Article originally appeared on Olive & Bleu: A Texas Girl's Guide to Lovely Things (http://www.oliveandbleu.com/).
See website for complete article licensing information.