For Keeps
05.4.2010
Lauren in Design, Things I Heart, Wedding, Wedding Goodness
Good morning lovelies! Sorry I have been out of pocket for a few days, its been really busy! Oh well, I'm back and sooooo excited about my latest wedding obsession! Paloma's Nest out of Austin, TX makes gorgeous custom ring bowls and keepsakes to be used at your wedding or to mark a special moment in life. I ordered one that says "To have & to hold" & has our names and wedding date on it. So it will hold our rings at the ceremony and then we will use it as an ornament on our Christmas tree. How sweet is that?! I love that this simple little piece will be a lasting memento of our special day.
A few details from the Paloma's Nest Shop:
"Each and every piece in the Paloma's Nest collection is designed and hand-crafted by Caroline Colom Vasquez in our studio in Austin, Texas, with care, pride, and passion. Caroline uses only all natural materials including fine clays, wood, paper, and cloth, knowing that these items will be passed on for many generations.
All ceramic items are crafted from either white earthenware clay or porcelain clay. Ceramic pieces designed for DECORATIVE USE ONLY; most all pieces are NOT glazed, but ARE coated in a protective surface finish to prevent the pieces from becoming easily soiled by fingerprints and such. We do this because we love the natural tactile feeling of unglazed clay and porcelain, and try to preserve that as an integral part of each piece. Once you touch one, you will understand!"
I love supporting local artists and am so passionate about Etsy- I love that so many beautiful original pieces are all in one place! Check out some of my fave pieces from the Paloma's Nest Etsy shop and find a little treasure of your own.
XO
-L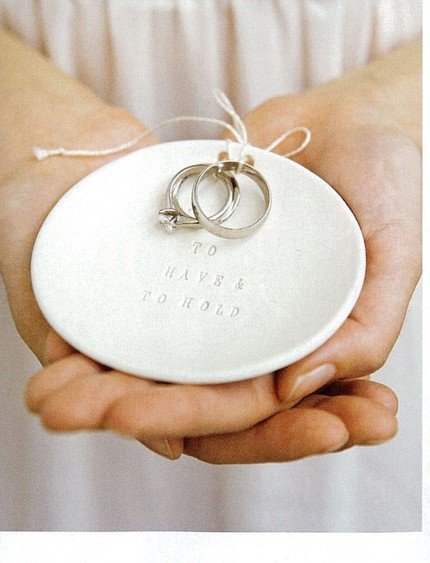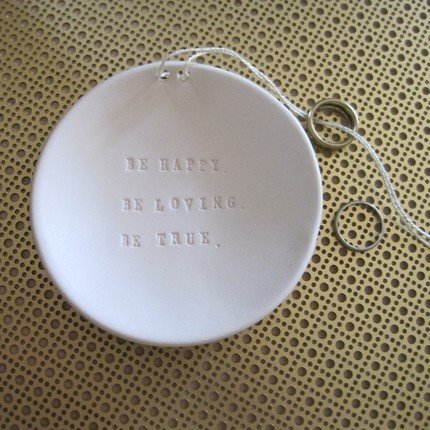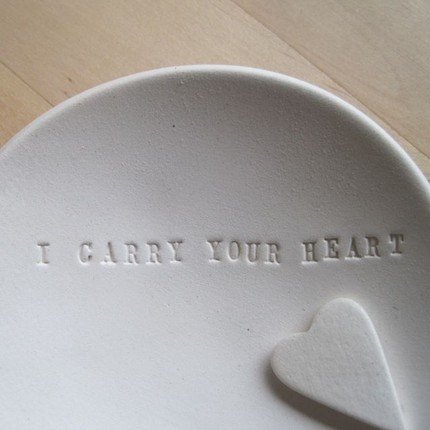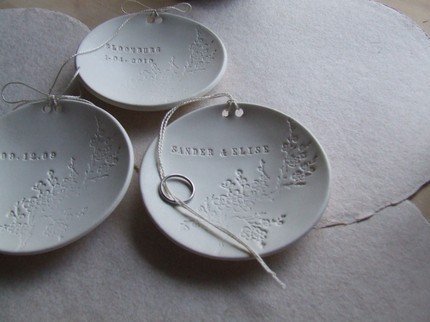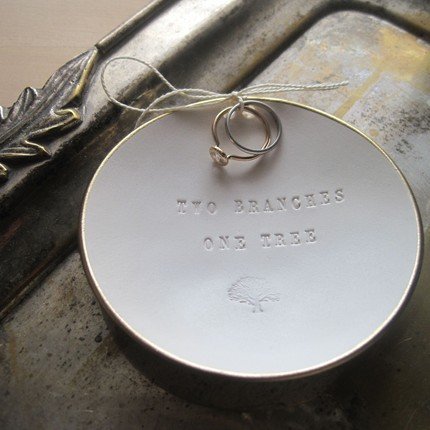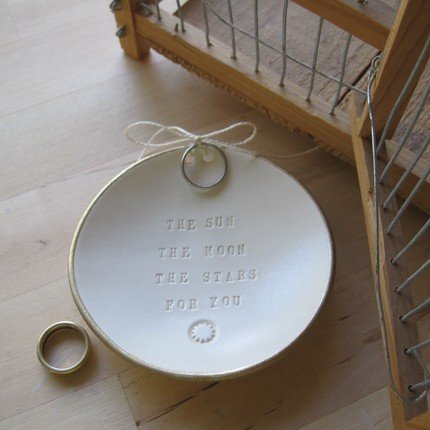 All images via Paloma's Nest on Etsy
Article originally appeared on Olive & Bleu: A Texas Girl's Guide to Lovely Things (http://www.oliveandbleu.com/).
See website for complete article licensing information.