Now I know my ABC's...
05.12.2010
Lauren in Decorating, Design, Home, Things I Heart
Next time won't you sing with me?! Ok, maybe I'm a little old for the ABC song. I'm still totally obessed with type-and am toally loving all of the alphabet art I keep running across. Looks like I am going to run out of wall space...
XO
-L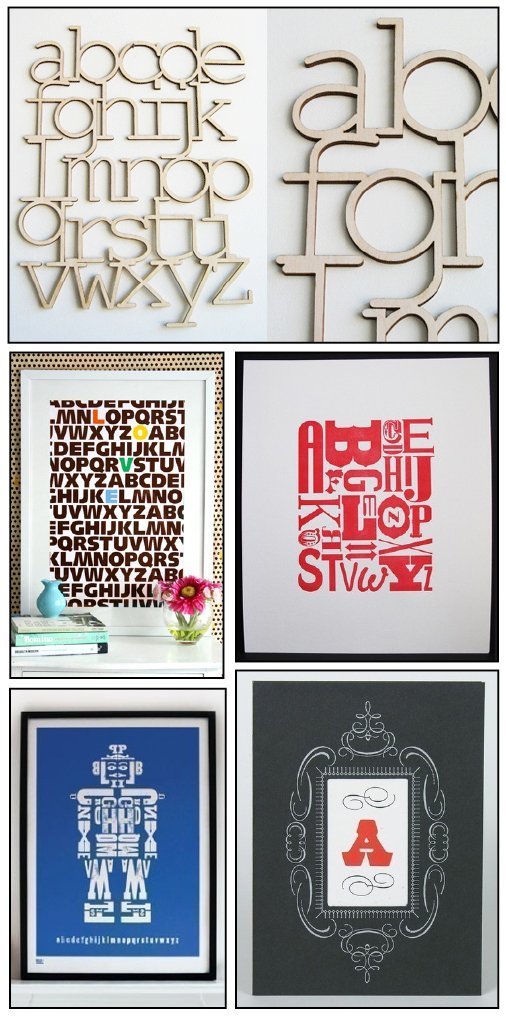 1. Alphabet by Bookhou
2. ABC Love Print by Made by Girl
3. Letterpress Alphabet Poster by inkpetals on etsy
4. Robot Alphabot by boldandnoble on etsy
5. Red Initial Letterpress Print by YeeHaw on etsy


Article originally appeared on Olive & Bleu: A Texas Girl's Guide to Lovely Things (http://www.oliveandbleu.com/).
See website for complete article licensing information.