When the fiance's away, I will...decorate
04.29.2010
Lauren in Decorating, Home, Life, My Favorite Things
Its Thursday, which means Geoff comes home tonight! Finally! I always hate it when he travels, but I always get a lot done when he's gone. Besides the Wedding Welcome Sign I posted yesterday, I have also been working on a cute little vignette for the dresser in our bedroom. The dresser had basically become a drop zone for all things: keys, change, receipts...basically just a bunch of crap that I got tired of looking at. So I got to thinking, if we had some actual decor up there, maybe we would be less inclined to make it messy. We'll see if it works! Check out the pics of my effort below- I tried to use things we already have around the house: my cute owl vase from Antique Alley, a stack of old books, some greenery I've had in my craft room for a while, one of our engagement photos, and a framed page from a Buddhist calendar. I'm so happy with how it came out. Have a lovely day all!
XO
-L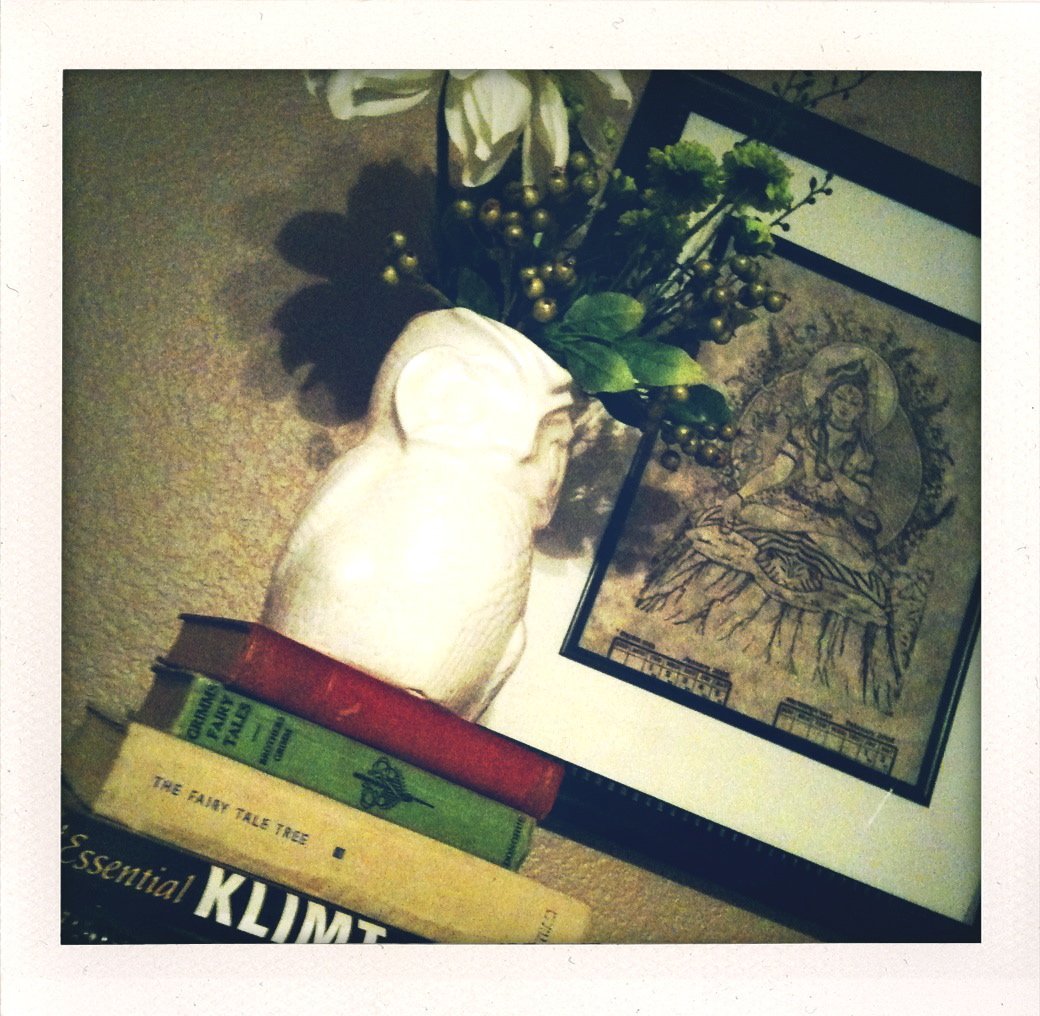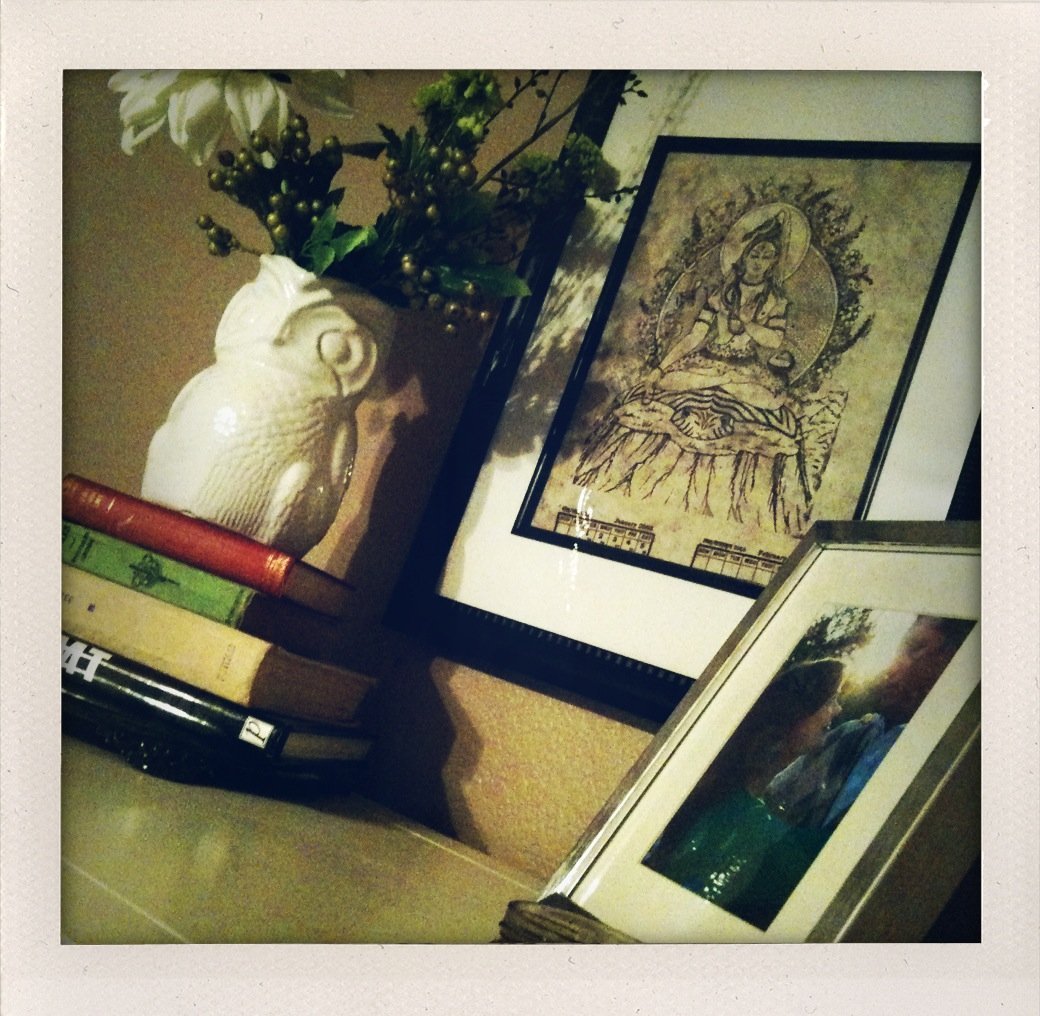 Article originally appeared on Olive & Bleu: A Texas Girl's Guide to Lovely Things (http://www.oliveandbleu.com/).
See website for complete article licensing information.