Mirror, Mirror...
02.19.2010
Lauren in Home, My Favorite Things
Oh. My. God. I have been looking for this mirror since I saw it in Liz Lange's entryway (designed by Jonathan Adler) in Domino about a million years ago. Now if I only had $2,200 laying around....
Peacock Mirror from Wisteria.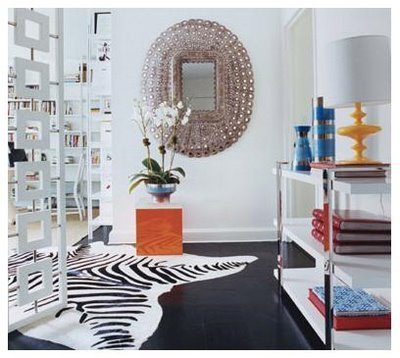 Liz Lange's Entry designed by the one and only Jonathan Adler (image from Domino.)
Article originally appeared on Olive & Bleu: A Texas Girl's Guide to Lovely Things (http://www.oliveandbleu.com/).
See website for complete article licensing information.