Catching Up (30 for 30 Days 11 & 12)
11.21.2010
Lauren in 30 for 30 Challenge, Fashion
Happy weekend lovely readers! So, I'm a bad blogger and didn't post my outfit Friday, but I spent most of the day cleaning in yoga pants, so you didn't really miss anything. We had such a fun weekend with my sweet friend Laine and her hubs Dustin- we had Mexican food and margaritas Friday night, saw Lucero and Social Distortion last night at the House of Blues and then had brunch with some friends this afternoon. I'm totally pooped & so happy to be spending the rest of the weekend lounging around the house.
Here is what I wore Saturday night to the concert-my new fave skinny cargos, comfy flats and a printed blouse. Apparently I didn't get Rockabilly dress code memo that everyone else there did.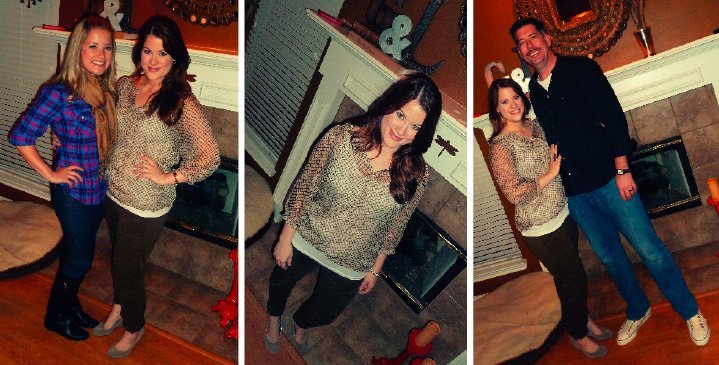 (How cute is Laine? And the Hubs isn't too shabby either-although, I'm ready for Movember to be over so he can get rid of that moustache. Its gonna look AWESOME in family photos on Thanksgiving...)

And here is what I threw on for brunch today. I have to say- its not so inspired. I'll try harder tomorrow. Scouts honor. (Its a good thing I wore that scarf though- I dumped a Coke all over my friend Julie's car and had to use it to mop up the spill. Its hard being uncoordinated sometimes.)
XO
-L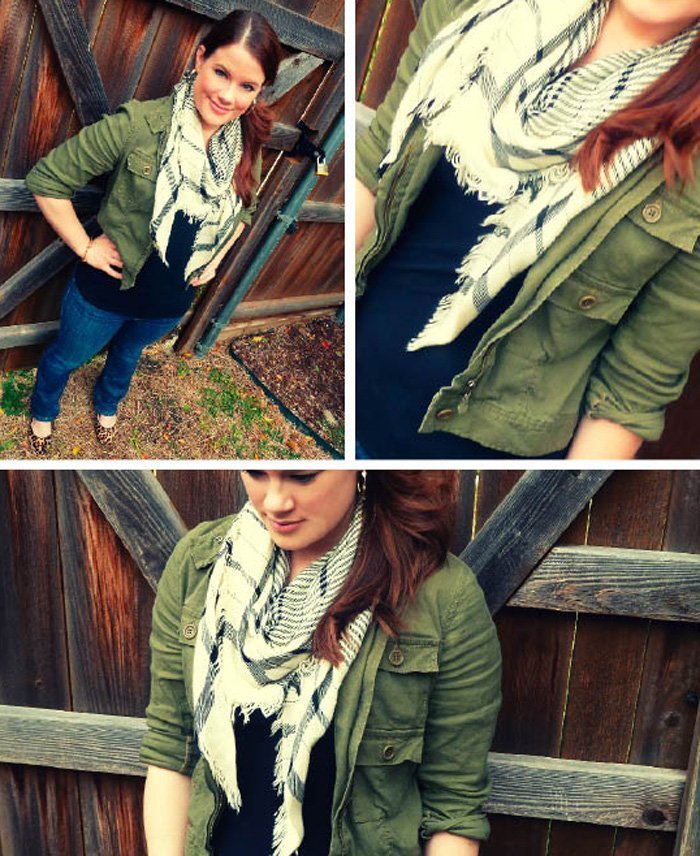 Article originally appeared on Olive & Bleu: A Texas Girl's Guide to Lovely Things (http://www.oliveandbleu.com/).
See website for complete article licensing information.