POST Blogger Social in Dallas!
10.28.2010
Lauren in Blogs, Dallas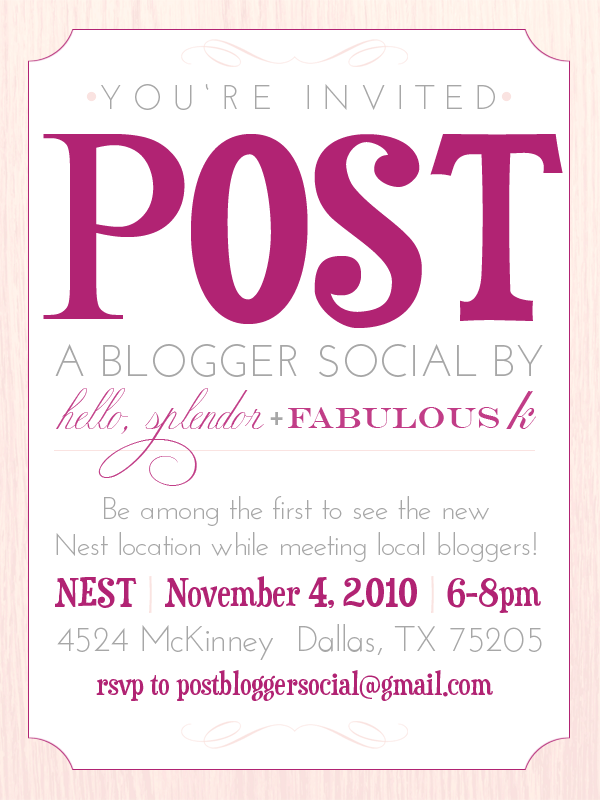 OMG! I am so excited! I have read about fabulous blog socials people are having all over the country and now one is coming to my stompin ground! Fabulous Dallas bloggers Beth of Hello Splendor & Kelly of Fabulous K are hosting this lovely event at the new location of Nest on November 4th. If you are a Dallas blogger, this will be a great event to meet and greet, make new friends & snag dsome goodies. Be sure to RSVP- I will be there!
XO
-L
P.S. You may have noticed the blog looking a little different...Please bare with me as it gets a makeover. XO
Article originally appeared on Olive & Bleu: A Texas Girl's Guide to Lovely Things (http://www.oliveandbleu.com/).
See website for complete article licensing information.